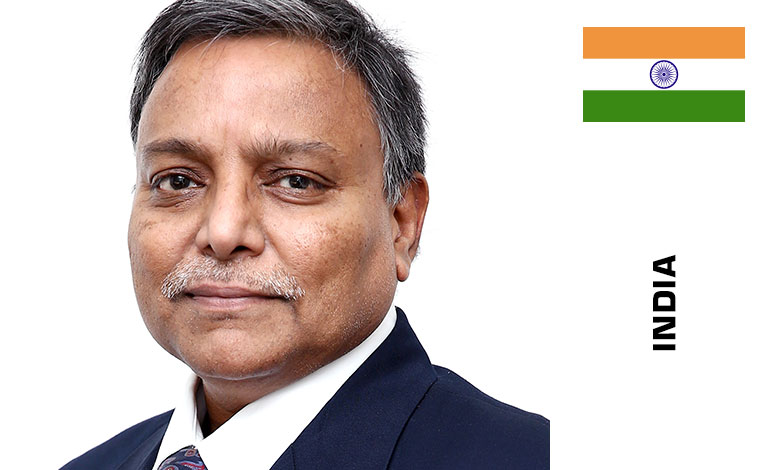 Director-Sustainability at Cushman & Wakefield, India
Author, Architect, Sustainability Professional and a Technology Evangelist, Rk Gautham in his long professional career spanning 30 Years, has worked in various capacities with Consultancy and Project Management firms and has pursued diverse interests ranging from Design, Construction, Operations, Teaching, Training and Technical Authoring.
Gautham is an established author and published 50 articles in various industry journals. One of his books on Green Buildings is now a prescribed text book for Engineering grads in some of the Universities in India
Gautham has also been actively associated with Green and Smart Building Projects for over a decade and has keenly pursued technological advancements in the Building Industry including Building Information Modeling, Lean & Integrated Project Delivery, Corporate Sustainability and Smart Cities.
One of his works includes a unique intuitive tool that helps the administrators of the urban local bodies in navigating through various steps in a progressive and logical sequence while pursuing to achieve the 'Smart City' status.
Gautham has also worked extensively on devising a comprehensive strategy for digitally transforming the urban infrastructure as a precursor to making a city 'Smart'.
Rk Gautham is an Accredited Professional from the Indian Green Building Council and heads the Sustainability business for the Global Real Estate Consultancy firm Cushman & Wakefield in India. He is also actively associated with various industry bodies on Smart & Sustainable Cities initiatives.
Session: What Makes Smart Cities Successful

The Science Of Smart Cities
The session will be an evolution of an exercise in identifying, explaining and organizing all the key elements of a Smart City into an understandable and replicable format – called the "Periodic Table of Smart Cities" – helping, in the process, different stakeholders involved in its development to progressively navigate through its various stages.
Learning Outcomes:
Understand the numerous components and steps involved in a smart city project

Get to know the inter-relationship and dependencies between different aspects of a smart city in making

Learn the science behind each of the developmental steps that make a smart city successful

Be guided to figure out the time, cost and risk implications in planning and implementing smart city projects at various stages
Additional information and International Conference on Smart Cities, Smart Infrastructures and Smart Buildings programme – here