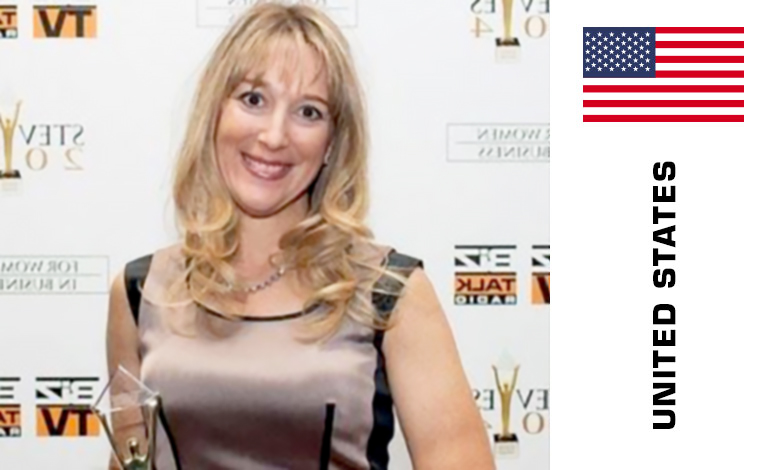 CEO & Founder of Symmetry Blockchain Advisors Inc., USA
Debbie Hoffman is Founder & CEO of Symmetry Blockchain Advisors where she works with clients in their education and strategy of blockchain solutions, specifically related to real estate and mortgage. With her experience in financial services, law and technology innovation, Debbie brings a unique perspective in working with Symmetry's clients. She is a law professor at Barry Law School; she was previously a professor at the Florida A&M University College of Law and the University of Central Florida. Debbie was also the Chief Legal Officer at an international financial services company where, in addition to overseeing all legal and compliance matters, she was an integral part of the executive team in the strategy and implementation of client solutions. She spent a decade of her career as a real estate finance attorney at the law firm of Thacher Proffitt & Wood in New York.
Debbie is the founder of Orlando-based Blockchain Technology and Business Meetup, serves as the education Chair for the Mortgage Bankers Association MISMO Blockchain Community of Practice, is the Associate Editor of Blockchain Media Magazine and is an advisor to a variety of tech companies including DomiDocs, BlockDrop, ClariLegal and Elphi.
Debbie was a 2020 finalist in the Enterprise Blockchain Awards, a 2019 ABA Woman of Legal Tech and a 2019 Women With a Vision. She was selected in 2018, 2016 and 2014 as a Woman of Influence by Housingwire Magazine and was the receipt of two Stevie® Awards. In 2017 Debbie was named Top General Counsel by First Chair Awards and "Hot 100" in Mortgage Professional America.
Session: Blockchain in real estate
This session will introduce how blockchain apples to businesses in the real estate sector. The topics to be covered include the following:
Discussing overlapping traits of blockchain across industries

Use cases of blockchain within these industries

Blockchain in the real estate sector and use cases

Blockchain in the U.S. mortgage market

Compliance and regulatory considerations

The future and how to grow these use cases
Learning outcomes:
What are the characteristics of blockchain that help the real estate industry

.

How is blockchain changing the landscape of land records and title

.

How is real estate finance embracing blockchain chain use cases

.

What needs to be done to grow the future of these endeavor

.
Additional information and International Crypto Finance & Blockchain Technologies Conference programme – here