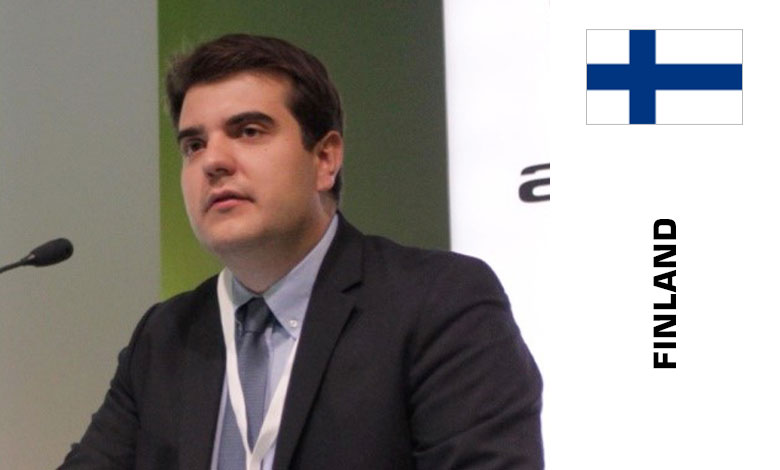 Business Development Partner at Robots Expert, Finland
Georgi Georgiev Graduated the National High School for Economics & Trade in Plovdiv. He holds two degrees from the RWTH Aachen University in Germany – for Architecture and for Urban Planning Engineering. In 2019 he obtained a doctoral degree on SRTI-BAS/Fraunhofer on the topic Urban Air Mobility integration in Cities.
Since 2010 he has worked as a Designer & Coordinator of large scale international projects and networks on the field of Sustainable Urban Development & Innovation for Fraunhofer IBP. 2014 – 2017 he was an Assistant Professor at the Institute for Lightweight Structures and Conceptual Design ILEK, University of Stuttgart – Prof. Werner Sobek.
Consultant on various international projects in the area of Innovation, Urban development and construction management.
Visiting Professor for Construction Process Management at the Jiangxi University of Finance and Economics in Nanchang, China. Visiting Professor at Tongji University in Shanghai, China.
Since 2019 – External consultant for well known innovation development and integration organizations and companies in Germany and the entire EU.
Since 2020 – Business Development Partner of Robots Expert on Cooperation with Cities, Regions and Commercial partners.
Session: Urban Air Mobility UAM integration strategies

Urban Air Mobility UAM integration strategies for European Cities and Regions
The fixation in one-dimensional curvilinear vectors – roads, railways and cableways – of modern passenger and freight transport concepts greatly slows down and almost stops the required speed of development of public transport systems.
One type of innovative intelligent mobility has recently undergone a very rapid development – Urban Air Mobility – which uses the third and therefore vertical dimension in the urban mobility system. To realize this dimension, cities need multimodal and interdisciplinary solutions for the rapid and successful integration of UAM in the urban planning process, incl. the legal, infrastructural, UTM, societal, financial and business dimensions.
Learning outcomes:
Understand the potentials of UAM for Citizens

.

Develop an own opinion and idea of UAM

.

Have a deep insight into the legal and urban planning challenges before UAM

.

Find the right partner for UAM integration.
Additional information and programme of International Conference on Smart Cities, Smart Infrastructures and Smart Buildings – here