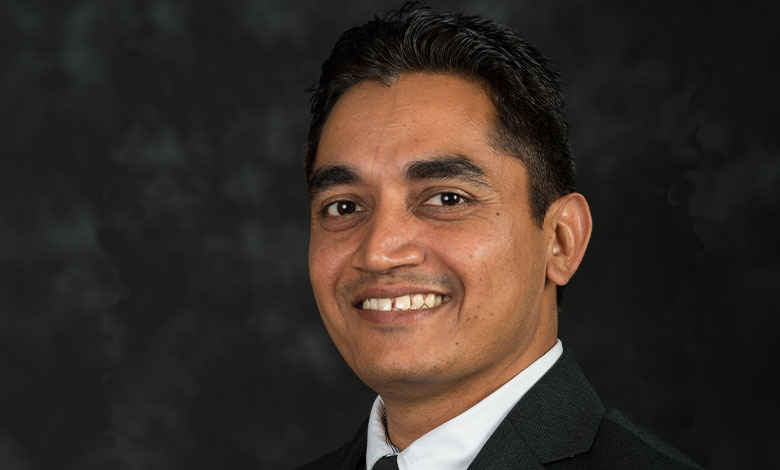 What would you say about yourself and your business?
Data & Analytics professional with a strong background in designing and implementing complex large-scale Business Intelligence, data analytics, Data Warehouse, and data integration solutions.
Passionate about improving healthcare and life-sciences using technological innovations with a special interest in open-source analytics, Digital Health, Virtual or e-Trials, and IoT data integration initiatives.
How would you describe yourself with a few words?
Playing with data and visualizations has been my passion ever since I started my career 15 years ago, and it has further strengthened with the revolution in the data and analytics industry. I am really excited about the business aspects of technology and how they play hand in hand in making an organization successful. I am an admirer of open-source technologies and a firm believer in giving back to the society. I have a bachelors degree in Electrical Engineering and an MBA with a concentration in Biosciences management.
How did your career growth begin?
My career started working as a junior software engineering developing Oracle SQL programs for an ERP product. Later, I worked on some leading industry Business Intelligence and data warehousing tools like Oracle Business Intelligence, Hyperion, Qlikview, and Informatica in consulting positions with some large global organizations like Oracle and Deloitte as well as a small startup and mid-sized organizations. I enjoyed traveling to client locations and partnered with them to find solutions to their problems. I have always strived to learn new things and create opportunities to work on diverse skill sets. Currently, I am working as a senior data warehouse engineer with PRA Health Sciences, a leading Clinical Research Organization (CRO).
Is there something careerwise so far that you have not done?
I have always dreamed of founding a technology startup. I made an attempt in 2009 to found a company providing marketing solutions to the higher education industry through a web portal but it failed. I want to make a second attempt but this time in the life-sciences industry.
Would you change anything in your career path if you could go back?
I have thoroughly enjoyed my journey so far. I have worked as a technical sales consultant with Oracle for a little over a year. I wish I could have worked in similar pre-sales roles for a few more years. I feel sales roles are the most difficult and I feel challenged by such difficult roles.
Tell us about a hard decision you had to make in your career. How did you deal with it?
The most difficult decision was choosing the path of my bachelors studies. I wanted to study food and nutrition and become a chef. The people who loved me advised me to study engineering. However, in the current career path, the most difficult decision was to leave consulting and join PRA Health Sciences as a full-time employee. My personal priorities towards my family was the main reason behind my decision. US geography is big and consulting roles require extensive traveling and staying away from family. On the flip side, it gives you an opportunity to meet new people and work for different clients that help in keeping your skills up to date with the industry. It was a very tough decision for me to switch gears. Adjusting to lifestyle and work culture changes was the biggest challenge. There is a big difference between working as a consultant and an internal employee of a company. Suddenly, I had lots of spare time and I felt a need to create opportunities to learn new things for career advancement. I decided to enroll myself in a graduate evening MBA program for working professional at a local university. Suddenly, I got occupied in my studies learning new subjects, and also get to know new people personally at the university from diverse backgrounds.
Were there moments when you wanted to give up and if not, what stopped you (or not)?
I rarely give up on anything if it is worth pursuing. However, there were moments when you have to revisit your priorities and change tracks. It happened to me when I had to give up the idea of continuing with my startup in 2009. I spent many months on working on the app and paid the developers from my own savings. The company received its first order as well but soon I realized that it was not easy to survive without the financial and advisory support from external sources. Unfortunately, I couldn't find all that and I had no choice but to see let it die. I think it was a very immature attempt on my part to accomplish something of that magnitude.
Is there such a thing as a balance between personal and working time?
The ultimate aim of doing work is to enjoy your personal life and really doesn't matter whether you are working for earning money or to fulfill your passion. If you are not enjoying your personal life then you are working for nothing. To enjoy your personal life, you need to spend enough personal time. Hence, you need to strike a balance between your work and personal time. At times, the priorities conflict and compete with each other, and you are forced to choose one over another. As I said before that the ultimate aim is enjoying personal life, the personal time should never take a back seat for a longer period of time that is long enough to make permanent dents in your personal life. Following this philosophy is not easy. You may have to sacrifice opportunities that could help fulfill your ambitions. However, one should not view it as a loss because it reality its just the opportunity cost that you let go to make gains in the personal life.
What would you like to say to our readers?
I would say that live a life. Follow your passions and dreams. If you don't find opportunities, then just create them. I know its easier said than done, but make it your habit and look around. For example, I was interested in learning one of the software applications and my employer did not let me join the training program because it was costly and my manager did not feel that the training was required for me. I decided to create my own internal training program with the help of the people experienced in the software and convinced them to prepare the training material and conduct training. The people who were part of the outside training did also join this training and found it to be very useful and cost-effective.