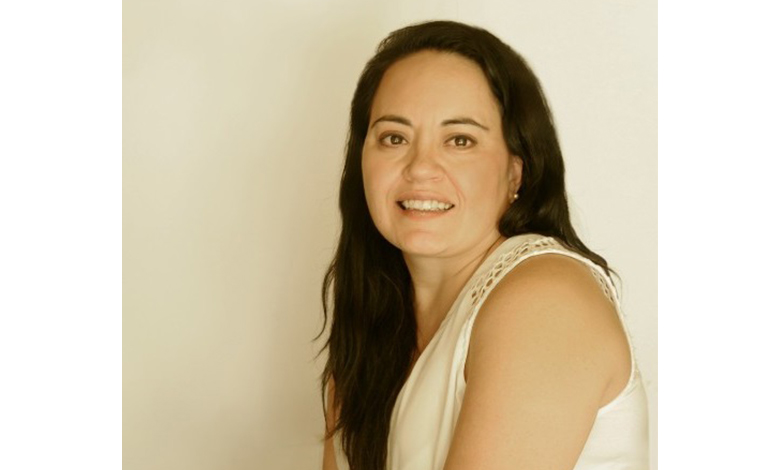 Please tell us a little bit about yourself and your work?
I am an enthusiast of the fintech industry in Mexico, since some time ago, when I worked at  Federal Mexican government, I realized that in order to accelerate the economic growth in the country as well as reduce the enormous existing economic gaps it would be totally important to project and size this industry.
Currently I am dedicated to represent a company called Fintech Connector in Mexico. Which has a presence in more than 100 countries. Where my principal activities are building community in Mexico and organizing events with top of the industry, both international and local. Also, I promote Fintech´ foreign investment in the country, search for international spaces where Mexican companies could find opportunities. Moreover, strengthen and create new personal ties, mentor new companies in this field, lobby and suggest issues of industry legislation.
Can you tell us more about Fintech and its importance today?
Latin America's fintech industry is dynamic and growing fast. The sector was recently given a valuation of more than $150 billion and continues to expand year-on-year.
Latin America´s demographics indicate a massive need for FinTech, approximately 70% of the 650 million people currently in Latin America are unbanked or underbanked.
Due to the importance of this new sector, many countries in Latin America have introduced or are in the process of introducing new regulations that level the playing field between traditional financial institutions and new FinTech players. Further, it's getting easier to count with a major number of premier engineering talent.
What are Fintech companies and what do they do?
Fintech companies encompass a broad landscape of businesses, generally around financial-oriented services and products. Examples of Fintech-related companies or products include: Payment infrastructure, processing and issuance; Stock trading apps; Alternative lending marketplaces; Cryptocurrencies and digital cash; Blockchain technology; Insurtech, which seeks to modernize and simplify the insurance industry; Money transfer and remittances; Mortgage lending; Robo investment advisors; Neobanks; Credit reporting; Online business loan providers; Small business credit cards, payments, and financing;  Financial cybersecurity companies seeking to protect institutions from money laundering, chargeback risk; Infrastructure and software to power financial applications.
Investment in financial technology ("Fintech") companies is growing dramatically. Global Fintech funding has risen to over $ 100 billion, driven by large M&A deals and large funding rounds.
Examples of successful fintechs in Latin American markets include:
Konfio – a financial service platform based in Mexico that helps SMEs gain liquidity and grow their operations.
Tienda Pago- a platform for small merchants to buy from distributors using mobile             payments.
Alegra- a cloud-based invoicing and administration system for small companies.
Oxxo's business model with more than 14,000 stores in Mexico that processed around 85 million financial transactions per month, including their own card-based wallet cash-in/out Saldazo, as well as bill payments and airtime top-ups. Oxxo is also the country's largest banking agent network and now has released its own smartphone Brand.
What do you think is the future of the Fintech industry in LATAM?
It seems an important increase in Venture Capital in LATAM, opportunity of business with an unbanked population, estimated at $34 billion according to research firm Visual Capitalists. Finally, accelerators are creating a fertile ground for innovation, as programs of this kind are arriving in the region with high interest for the population.
But, some factors are required to harnessing the high potential of digital financial services in the post-COVID-19 era, such as: equal access to digital infrastructure, greater financial and digital knowledge, avoid
data biases for a more inclusive recovery. This means finding the right balance between facilitating financial innovation and addressing various risks: insufficient consumer protection; lack of financial and digital knowledge; uneven access to digital infrastructure, and  to biases in data; dealing with money laundering and cyber risks.
How would your financial innovation compare to Fintech?
To explain it better, I will share the 3 functions in which I perform and how they work with the fintech industry:
a) FinTech Connector: Is revolutionizing the way professionals, organizations, & fintech entrepreneurs connect, collaborate, & cultivate the next-generation of financial services innovation regardless of region or country. Our simple goal is to connect the fintech world for impact. Here I am Mexico´s Community Partner.
b) Puente Negocios: Link investments as well as business models between Mexico and China, it is expected that in the coming years some of its operations will be in Fintech and Biotech areas. Here I am Co-Founder.
c) Tridentx: Is the financial technology unit of FlatStone Capital a Canadian regulated financial advisory firm leading the Digital Transformation ("DX") of the Global Capital Markets. Here I am on the Board of Advisors.
What do you think is the next big development that will happen in the fintech space over the next five or 10 years? Are we going to see blockchain?
As time goes by, the environment will look more relaxed, so it opens up more and more opportunities for open banking. Countries will be building laws in which traditional banking and fintech will be coexisting, as well as strengthening their financial systems. We will see the blockchain operating but it will not be the only technology that will operate in the ecosystem.