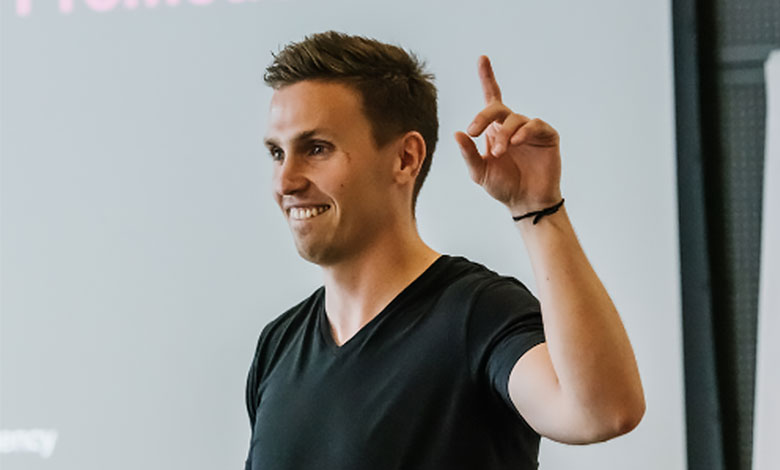 Can you tell us more about yourself and your professional background?
In my 7 year career in eCommerce in digital marketing, I have been in love with performance in building brands since day 1. So far, my entire journey was all about scaling eCommerce businesses with localization in Europe, using today's marketing techniques. I have started my first marketing agency at age 21, helping companies in Slovenia, where I'm coming from, to other countries. At age 25, I sold my share in the agency and joined the eCommerce business as a CMO to build up the internal marketing department and help with the growth in European markets. We were able to grow to 50 MM revenue with the right marketing mix, and the next step in my carer was to combine my previous experience with the agency and internal marketing. The result of it was that in 2020 I started WeScale, a boutique eCommerce scaling agency.
In your opinion, which are the prominent trends that shape e-Commerce in 2022?
The power of combining online (and offline) channels to achieve the full potential of your business. I think that the years of one-channel success story businesses are gone, and I am a massive believer in finding the right marketing mix for your business.
Blended marketing metrics – with the privacy limitations, I think we will need to step back and look at the bigger picture of what is happening on the company level and not focus only on the direct platform performance.
Understanding the push, pull, and brand marketing channels- understand that each platform/channel has a different intention; some have a direct response, retention, others branded, and some awareness goals.
Platform native content – I'm a huge believer in user-generated, platform-native content
Building a brand – Story > Platform
Retention – Loyalty will be the #1 superpower of the businesses of the future
How important is the understanding of cultural changes for the success of a retail organization?
The business that can go glocal -> go global with the localized approach will win, in my opinion, because it enables you to expand the markets, but with personalized strategies in each market. It's definitely a lot of extra work, but I have seen it work amazingly so many times…
Do you think that data personalization is the best way to engage with customers?
I think it may be the big difference between good and great businesses.
How can someone keep customers as repeat buyers?
Here are my top 5 methods: Email marketing, SMS, new product launches, push-notification, creating community, and involving them in product development with surveys (listen to the existing buyers).
What advice would you like to give to people interested in working in the e-Commerce industry?
Find something that excites you, start doing you, network with people who are already doing it and keep in mind that there are only learnings, no failures.