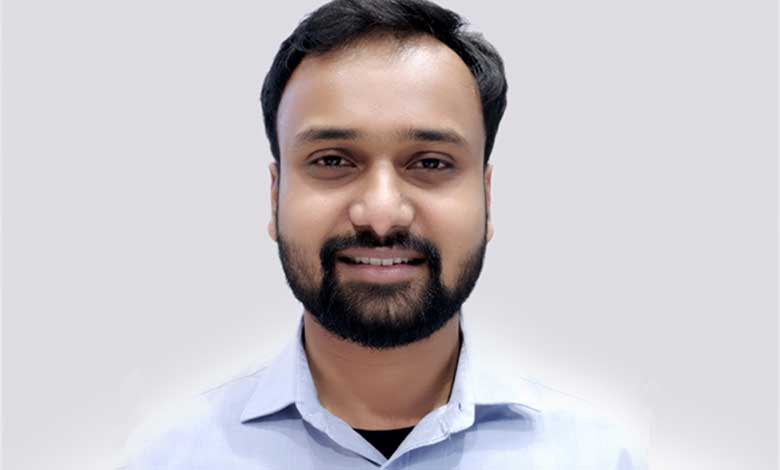 Abhilash Sethi is a Principal at Omnivore. He is currently responsible for managing existing portfolio companies along with investing in startups who are building the future of food systems. Previously, Abhilash was with Mahindra & Mahindra Ltd. where he was the founding member of their Precision Farming Team. At Mahindra, he mapped the global landscape of precision agriculture technologies and developed partnerships with multiple AgriTech startups. He earned a B.Tech in Mechanical Engineering from NIT Warangal and an MBA from IIM Bangalore.
Can you tell me a bit about your background and your interests? 
I am a Principal and part of the investment team with Omnivore, an agriculture technology focused venture capital fund, based out of India. My career is spread across sectors such as oil & gas, logistics, automobiles and agriculture and across functions such as operations, sales & marketing, strategy and investments. I am a mechanical engineer by training and have a master's degree in business administration.
I have keen interest in agriculture, technology and international relations and I work at the intersection of my areas of interest to fund entrepreneurs who are building the future of agriculture and food systems. 
How is the technology used in agriculture? 
Technology has been used in agriculture since 10,000 BC when human beings first settled down to do agriculture and started using early implements. In the past few centuries, technologies such as selective breeding, crop rotation, farm mechanization and green revolution have revolutionized agriculture to a large extent and the recent developments in digital and genetic technologies have brought us at the cusp of another revolution in agriculture. We are seeing technology being used in agriculture broadly in the following nine ways:
Farmer platforms: e-commerce solutions helping farmers to buy inputs and sell their produce

Rural fintech: digital technologies to enable farmers get access to institutional finance

Agribusiness SaaS: digital solutions to help farmers in bookkeeping, advisory and other day to day activities

Precision Agriculture: sensors, remote sensing and robotic technologies to optimize input application on farms, safeguard yield and bring more control on farming operations

B2B marketplaces: technology solutions to make agri logistics and supply chains transparent and efficient

F2C brands: modern ways of crop production and shortening of supply chains to provide branded produce directly from farms to consumers

Agri Biotech: advanced genetic technologies like RNAi and CRISPR to create stress resistant crops. Digital technologies are used in phenotyping to reduce lead time for developing seeds and inputs.

Innovative foods: innovation in foods such as alternate proteins to make the food systems sustainable

Post-harvest technologies: technologies for quality assaying of produce and also for preventing spoilage  
How much can agricultural education, extension, farmer mobilization and empowerment be achieved by the new opportunities afforded by mobile phone and web-based technologies?
From an Indian perspective, mobile phone and internet penetration have revolutionized the way government, corporates and other stakeholders interact with farmers today. Farmers are using WhatsApp to communicate with agronomists and fellow farmers to get advisory and recommendations. YouTube and Facebook have become a major medium to learn new and advanced technologies in farming. Farmers use a variety of mobile applications and websites to access extension services, buy agriculture inputs and machinery and to sell their produce. Farmers have started using sensors and IoT technologies to get farm and machinery information which are relayed to their mobile phones through internet. Indian agriculture has seen a tremendous digital shift in the last 5 years due to internet penetration, affordable data services and smartphones and this has laid the foundation for many startups to develop and extend their services to farmers.
Why is it important for companies to innovate and invest in modern technologies?
Having a competitive edge is very important for a business to remain a going concern. This competitive edge can be achieved in various functions of a company such as R&D, sales, manufacturing, human resource and supply chain through innovation and modern technologies. Continuous innovation in products and processes is required to 
increase revenues (consumers prefer modern technology products which cater to their needs)

increase the life of the product in the market (innovation keeps the product in demand) 

reduce the costs and increase productivity for the company (innovation in manufacturing, materials, supply chain and human resources)
A company has to constantly innovate to stay relevant in today's fast-moving world. Examples of companies such as Nokia, General Motors and Motorola are plenty who are left behind due to lack of innovation.
Will technological progress in agriculture enable the development of sustainable environment-friendly agriculture? 
Absolutely. The best analogy that I can draw is from the manufacturing space. We have seen the transition of our manufacturing setups from archaic to extremely modern facilities using robotics and digital technologies. Technology is playing a similar role in agriculture. It is making the entire agricultural value chain efficient. With precision technologies and robots, farmers are now able to apply the right amount of inputs (seeds, fertilizers, chemicals) at the right time and even at the exact location where it is needed. Technology is removing guess work from farming and thereby optimizing the input usage in farms making farming more sustainable. Aquaculture farmers are using technology solutions to reduce feed consumption in their ponds. Post-harvest cold chain technologies and trading platforms are bringing transparency and visibility in the post-harvest supply chain and playing a critical role in reducing the wastage of food. Using biotechnology, scientists are developing plants that are more resistant to various stresses thereby reducing the usage of chemical inputs and also increasing yield to reduce pressure on farmlands. All these efforts lead to a more sustainable and environment friendly agriculture.
How can IoT help in agriculture?
Access to farm data has always been a major issue in farming, which in turn has brought about a lot of guess works and inefficiencies in various farming processes. IoT and sensor technologies are playing a major role in solving these data related issues and are making the farming processes more efficient and data oriented. For example:
Farm machinery IoT solutions are helping the farmers keep a track of their asset locations and its vital running parameters to keep them functioning. With the data getting digitized, they are also able to track their revenues easily.

Various sensors with IoT networks are helping the farmers monitor their farms, ponds and even livestock to take preventive actions to safeguard their crops and animals from various biotic and abiotic stresses.

IoT networks are used in controlled environment farming to automatically control the entire farming operation.
IoT is forming the base technology over which a lot of precision farming technologies are being developed and upstream and downstream supply chains are getting efficient with better farm data availability.
In your opinion, how the agriculture will look after 10 years?
I can speak from an Indian and the larger developing economies point of view. The core value chain of agriculture is going to stay the same but there will be substantial efficiency improvement in the whole process with digital technologies. Farmers will have more clarity at the start of the season on what to grow and they can buy their inputs through e-commerce platforms. Farm operations will be mechanized to a large extent and even automated in some crops using robots. Fertilizer and chemical input usage on the farms will be prescribed by farm sensors and remote sensing technologies and guess work will be eliminated. Buyers will have forecasted information about the harvest from various farms and the post-harvest supply chain will become transparent and streamlined till the end customer (both business and consumer) level, thereby reducing food wastage. With the value chain becoming more efficient, farmers will have a predictable and secured source of revenue and better access to institutional finance thus making them more profitable.
What do you read to keep up with news and innovation?
Are there any podcasts, blogs or publications, that you particularly like and that you want to suggest to our readers?
I follow Omnivore's newsletter (interested people can subscribe here), Foreign Affairs, The Ken, WSJ, Indian Express, Agfunder, Bits x Bites and my google news feed is customized for my areas of interest.