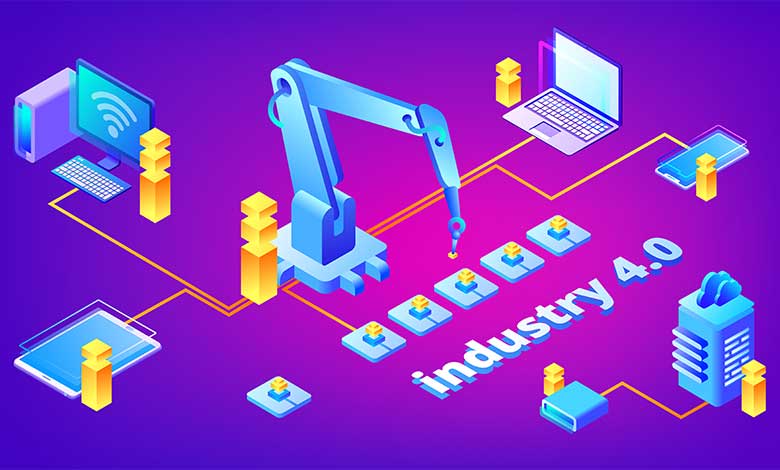 The leading international sports brand, Adidas, for several years now, has been running its mass customization MiAdidas program. The service allows customers to create their own personalized colour combinations of popular silhouettes like the Superstar, Ultraboost and Stan Smith. The industrial revolution has come a long way since Henry Ford, founder of the Ford Motor Company, made the statement in a meeting with his team back in 1909, "Any customer can have a car painted any colour that he wants so long as it is black." The comment was part of an announcement that the Ford Motor Company would only be making one model of car from then on – the Model T.
Industry 4.0 technologies are transforming the traditional manufacturing processes globally by seamlessly connecting the "real" and the "virtual" world giving rise to the Cyber Physical Production Systems (CPPS) or the Industrial Internet of Things (IIoT). Adoption of the Industry 4.0 technologies by the Indian industries is gradually gaining traction. It is a matter of time when industries will drive the change to adopt the new technologies of industry 4.0 and metamorphose into a fully-operational, extensively-automated smart factories. However, towards achieving this goal, the industries are expected to face a number of challenges. One of them, which I would like to address in this article, is the mismatch between the skill sets that are required in the future and those that a job applicant would have.
The level of automation in India is presently very low. As per the report by the International Federation of Robotics, in 2017, India had only 3 robots for every 10,000 employees in the manufacturing sector. Indian automotive sector is leading the adoption of Industry 4.0 technologies and the others to follow suit include the packaging in the FMCG sector, service management at hospitals, monitoring in the power/energy sector. With just about 4.7% of the total workforce in India having undergone formal skill training, an additional 110 million skilled manpower will be required by 2022. Some of the new soft skills required in view of adoption of Industry 4.0 would include Complex Problem Solving, Critical thinking, Creativity, People management, Coordinating with others, Emotional intelligence, Judgment and decision-making, Service orientation, Negotiation and Cognitive Flexibility. According to various studies and reports there are nine technological areas that are driving developments in Industry 4.0 initiatives. These key technologies are Big data and analytics, Autonomous robots, Simulation, Horizontal and vertical system integration, Industrial Internet of Things, Cybersecurity, The cloud, Additive manufacturing , Predictive Maintenance and Augmented reality. 
To drive this big dream of achieving the skill sets of the future smart factories, suggested are a few measures that need to be adopted:
Strengthen the academia-industry partnerships: Revamping the traditional curriculum to suit the emerging industry needs is one of the key aspects of such a partnership. A more suited environment for blended learning needs to be created rather than having an Instructor Led Training kind of pedagogy. In order to bring a certain standard and stature in terms of quality and quantity to skills, MSDE recently announced setting up of the Indian Institute of Skills (IIS) in Mumbai which would be to the stature and repute of IIMs and IITs of the country. This project is in partnership with the Tata Group, with over 4.5 acres of land provided by the Government. The Tata Group is partnering with industries and academia to launch skill development programs for the future smart factories.
Make skill development aspirational in schools: Schools need to integrate skilling with formal education from Class 7 onwards to make skill development aspirational. Seamless integration of vocational training in formal education is expected to ignite student interest
Upskill/reskill existing workforce: According to NASSCOM, about 40% of India's total workforce must be reskilled over the next five years in emerging technologies such as AI, IoT, machine learning and blockchain.  The good part is that, the Indian government is also coming forward to join hands with the industry and is now expanding its flagship "Skill India" mission to include AI, IoT and other new-age digital technologies. Also, SAMARTH Udyog Bharat 4.0 is an Industry 4.0 initiative by the Ministry of HI & PE, Govt of India with a mission to facilitate and create ecosystem for propagation of Industry 4.0 set of technologies in every Indian manufacturing by 2025, be it MNC, large, medium or small scale Indian company.
As India embarks on its skill development journey to match pace with the needs of Industry 4.0, there are several opportunities for organisations to collaborate with each other in defining the next-gen curriculum, cross-leveraging digital skills and knowledge, cross-pollinating best practices and driving labour mobility across industries. Capitalizing on such multilateral collaborations would help create an ecosystem of skills – a marketplace that organisations can access to plug gaps in an agile, connected and cost-effective manner.