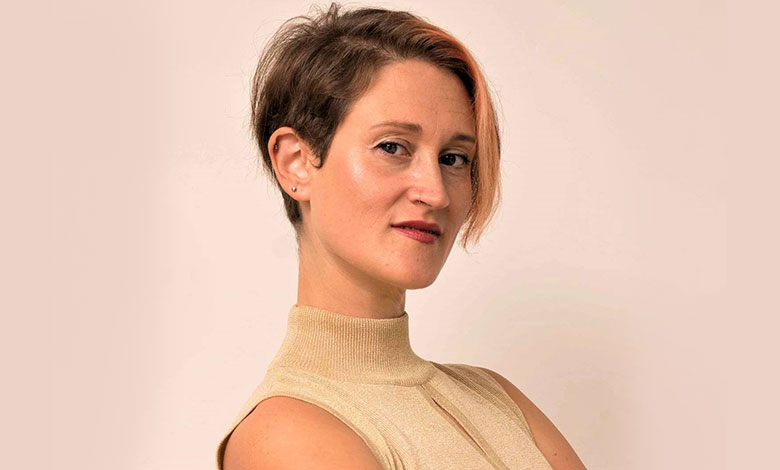 With a few words, please introduce yourself.
Yael Tamar is CEO and Co-Founder of SolidBlock, an issuance platform and a marketplace for property-backed digital securities. Yael co-founded several fintech startups, a successful marketing company in the blockchain space and an import/export company that was acquired. She is also a regional co-chair at FIBREE, the Foundation for International Blockchain and Real Estate Expertise, the leading international network for exchanging knowledge within the real estate industry. She is regularly invited to speak worldwide as an expert in Blockchain, Real Estate and Fintech. Hackernoon.com has named Yael as one of the recommended Blockchain Influencers to follow in 2021. Brad Anderson, Editor in Chief at ReadWrite also ranked Yael among the Top 25 Blockchain and Cryptocurrency speakers.
Can you tell us about an obstacle in your career? How did you overcome it?
The COVID-19 pandemic turned everything upside down. As a mother of two young children, I found myself spinning in place. Plus SolidBlock is a global company that relies on travel to do business. Within weeks of the outbreak, we were working 100% from home and trying to figure out how to move forward in our company's goals. Luckily, we realized pretty quickly that everyone was stuck like we were but there were ways around these obstacles. We could work together online, not only among our employees but also globally. This shift in thinking helped us transition to attending online conferences with a broader global reach, improved our communications with our partners and strengthened our determination to onboard new real estate projects. If 2021 is any indication, SolidBlock is thriving.
What are the main Crypto Finance & Blockchain Technologies trends that shape the industry nowadays?
There are many, many things that excite me about the industry but if I have to pick the top trends, I'd highlight three: the lightening speed with which technology is developing — which in turn funds so many tech companies as the value of crypto increases; the fact that crypto doesn't follow any political agenda and it is for the People; and the fact that the playing field is levelled for all races, genders, etc. and the industry is very diverse. We're heading towards a decentralized financial system that will change the way we transact business. DeFi is changing the way people store their assets, invest, save, do business and much more.
Why is Blockchain a trusted approach?
Blockchain is a type of distributed ledger technology (DLT) that organizes transactions in a shared, distributed database. DLT is an umbrella term for blockchain and other similar tech. Blockchain, however, did not allow for additional information to be added to the minimum details of a Bitcoin transaction. That changed in 2013, with the appearance of smart contracts on the Ethereum platform.
Smart contracts are code that allow parties involved in a transaction to add significant obligations in an if-then form. These contracts are trustless—meaning as long as the parties have agreed to the logic in the contract, there is no need for a third party intermediary and the settlement executes the transaction independently once terms are met. These contracts can exist between more than one person, either as individuals or as organizations.
Almost anything can be exchanged using a smart contract, from money, real estate, securities, and even data. Smart contracts are stored and replicated in a DLT. There can be no falsifications or deletions to information once a contract is set. And, the anonymity of the parties is ensured through the encryption of data.
The advantages of using blockchain in a transaction includes the speed at which a transaction can occur as it sidesteps preparing documents by hand and is self-executing; the savings due to cutting out a middleman and instead communicating peer-to-peer; the reliability of data based on the fact that data entered into a smart contract cannot be changed or tampered with; and the accuracy of information and the execution of the stated contract. Blockchain and smart contracts decentralize the centralized financial system. In terms of data liquidity, blockchain creates network-centric alliances rather than data being concentrated in one main server.
In your opinion, can cryptocurrencies be developed and used in more economically unstable countries? Why is that?
When I interviewed Meirav Harel, COO at IQONIQ recently on my podcast, BlockSolid, she suggested that El Salvador's jump into accepting Bitcoin on a national level could actually work against the advancement of crypto as an acceptable currency. If the United States, England or France accepted Bitcoin as legal tender, then I think that we could predict that we were seeing the entrance of cryptocurrencies into the financial ecosystem in a more dramatic way. But if countries with weaker economies are the first to accept it, it may  strengthen the bodies that are against Bitcoin.
That's one side of the Bitcoin. The other is that these countries with weaker economies may be able to use cryptocurrencies to further their economic development.
What advice can you give to people who are now entering the Crypto Finance & Blockchain Technologies field?
Blockchain is changing the world in terms of social, corporate and individual governance. It is these grand ideas that people and companies should focus on when they enter the crypto finance and blockchain space. For example, SolidBlock is one company that is becoming a vehicle for change. By tokenizing real estate using blockchain technology, our goals to democratize and empower individuals' financial wellbeing are coming to fruition. It's time to create the tools for a liquid property market, change the way families create a safety net and encourage value creation based on the real estate sector. Tokenized real estate is a bridge to DeFi. Peer-to-peer transactions mean bypassing the opaque banking system, lowering transaction costs, and championing transparency above all.
My advice is to act big and do big. A startup is an experiment and if you fail early on it will help you find success. The reason that some startups are successful is that they know how to acknowledge their own failures, learn from them and turn them around.