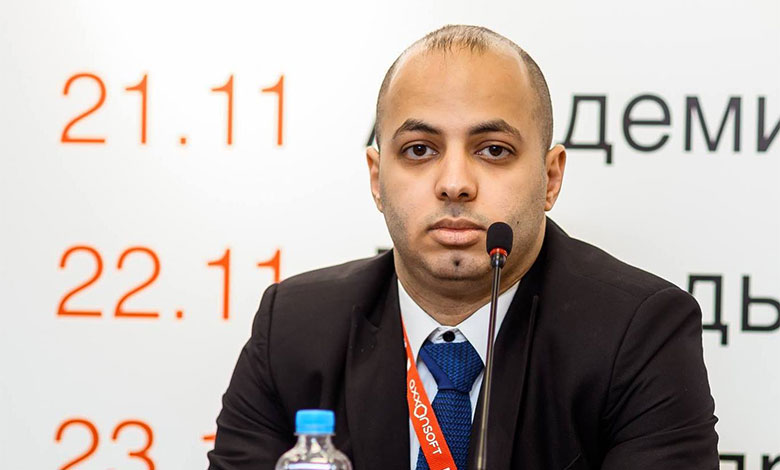 Can you tell me a bit about your background and your current role?
Thanks to have a chance to be with you today,,
I'm an entrepreneur in cyber security & forensic field and founder of the Eagles Firm, working in the field of cyber security and digital forensic investigation.
I work closely with cybercrimes and forensic operation as my company specializes in Cyber Security Services and Cyber Forensics Cases as I do a technical report and also Legal aspects and submit and follow cyber cases in courts.
My Legal Study allowed me to combine between Cyber Security and Legal Skills also i have handle Cyber Legal cases in India,Egypt,Saudi Arabia and Dubai.
I have worked closely with many institutions, companies and law enforcement in many countries such as India, Taiwan, Poland & Egypt.
Right now my role in my company is to handle cyber security operation and cyber forensic cases as a PI.
First of all, what is a cyber-attack?
Simply cyber-attack is a modify or manipulating on any regular connection operation to deny, stop or edit operation.
This is a simple definition for cyber-attacks which can happen in any of many cases like what can happen over SCADA System or any other infrastructure
EX: Stuxnet was an SCADA System attack trying to exploit the Iran's nuclear centrifuges
2.DYN DNS Attack has been caused major Internet platforms and services to be unavailable to large swathes of users in Europe and North Americas.
Why do these attacks increase during this pandemic?
In normal situation cyber-attacks main reasons are:
1-Get Money
2-Case Damage to victim
when we are seeing why cyber-attacks has been increasing at this duration it will be for the main reasons in changing in work style as most of companies trying to switch to work from Home which mean more access from internet to any company resources than before which is increasing in cyber threat and that's what happen "Work Style Switch" increasing the opportunity to cyber-attacks.
It also has ask a very good question did companies were ready for this transformation or not?
As the answer for many companies has been come as they weren't ready for digital transformation or ready for work from home so infrastructure wasn't ready to this challenge and new behavior for people was need to be changed but at all no more people accept this cyber-attack challenge,
Also hackers and crackers are ready for this moment to make their attacks count.
So to use the chaos and of course to get money is the 2 main reasons from my point of view.
Which are the types of top attacks during the pandemic?
It is the same types but the main change is the increasing in numbers but still the top type of attacks was the Ransomware attacks which is encrypts all Data to request money against the decrypt key.
What is the key to good Cyber security?
Be updated always cyber security Is an challenged career which you need to be keep updated all the time as everyday there is a new challenge, Technique ,Breach and new exploit.
How do you foresee future cyber security?
Without mention a report for predictive of big companies which look like CISCO, Microsoft and their predictions about increasing in cyber security jobs.
But I'm see that in Africa there will be much chance on increasing in cyber Security jobs as many countries right now are aiming to do the
Digital transformation on their infrastructure which will lead to increase the cyber threat which will increase the cyber security jobs requests this is for the countries who is started the digital transformation but on another side the new ERA of telecommunication will change the cyber Attacks methodologies for each countries and organizations.