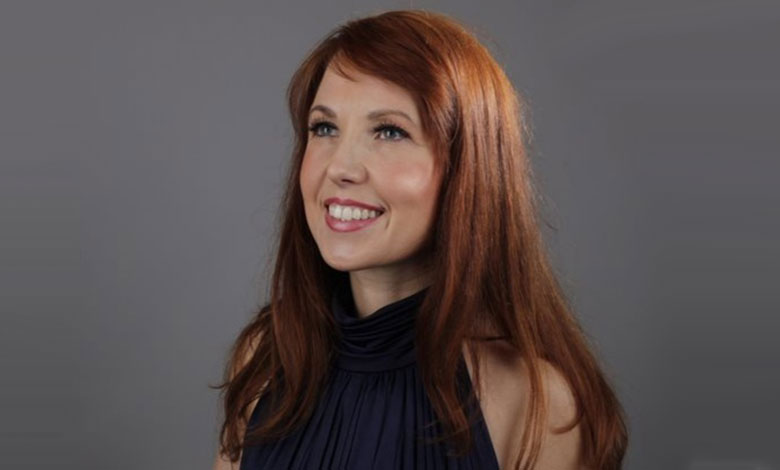 Can you tell me a bit about your background and your current role?
I'm specialiced in International Business. I have background also in Steel industry, working in Finland, UK and Italy. I'm globally networked,relationship builder. Passionate about making positive change for the better and peaceful future, in healthcare, in women empowerment. I'm face and voice for women who are victims of violence. Speaker and author for UN related events and issues. I used to help Finnish companies to enter to UAE markets and connect with local VIPs and investors. Originally I got to know Kipuwex company as I was representing international investors who were looking for Finnish outstanding medtech companies for A round. I'm very grateful for Kipuwex and CEO Marko Höynälä, that I was recognized of my hardwork and it lead to Marketing Manager position in the company. I have huge responsibility to spread awareness of Kipuwex globally. I'm very grateful for the invitation as a speaker also in Asia Digital weeks.
Over the last 3+ years from its humble beginnings, we are game-changing how healthcare industry 'monitors and tracks' patients' ecosystem incl. patients, doctors, nurses, ambulances, home care and elderly care. Our ability to 'remote-monitor' especially during Covid-19 as well as the cost-effective, yet most innovative solutions we provide, position us on a global front in leading medical IoMT industry. Kipuwex solution has important role in revolutionizing Telehealth industry towards a more Patient-centered-approach.
Kipuwex's vision is to become world leading company in remote monitoring and pain management domain.
Who were the mentors that encouraged you?
I have been Ambassador for Daymond John since 2017. He is known as a Founder of FUBU, CEO of Shark Tank USA and as a Global Ambassador for Entrepreneurship nominated by President Obama. He is also New York Times best selling author. My volunteer work has included social media marketing for his books, "Rise and Grind" and "Powershift". Towards that, we Ambassadors, have gained mentoring and education. Greatest mentor for me has been Martin C.J. Mongiello, former Chef for the past 5 Presidents in USA, CEO of Presidential Service Center and Presidential Culinary Museum, he is also star and host of Inside the Presidents Cabinet history Television series, and author as well. His daily support and mentoring has been priceless during past 2 years, which I'm forever grateful for.
What are the challenges to become a female entrepreneur?
I'm Founder of The Happy Ambassador concept for kids, I used to be entrepreneur, that's why I have entrepreneurial mindset. Being female entrepreneur is hard, but I'm very grateful for the learnings on the way. I did take the company down, as it contained so much development work, income & outcome was not in balance. The best thing, which I gained was wide experience and outstanding international network. Due to struggles I have had, my feets are firmly on the ground, I know the reality, how hard business is, even it's made with the heart. Challenges are numerous, but related to especially female entrepreneurs, I think gaining credibility it's challenging.
Also balancing with home and work life is challenge, burn out is too common and variety of health problems due to continuous stress.
What do you do when the world is at risk of falling apart — and your business along with it?
As I have faced numerous severe struggles and my own world has fell apart, in small pieces. Taking care of our own health, psychical and mental is the key issue to survive challenges in life. Never give up attitude, persistance are important. I have developed my coping methods during the years. Personally I don't like to think far, this is my coping method for difficult times. Sometimes I was thinking only one hour by one hour and how I can make it to be good. Small actions leads to better future, but it's important to take and make actions. Also it's important to learn to deal with difficulties, in a constructive way. When business fails, like my own business did with The Happy Ambassador. It's not end of the world, even it may feel like it. The best teachings in life comes in hard way. There's no successful people with easy path. It takes a lot to form your own foundation, to be strong, flexible and wise enough. There's multiple ways to succeed, it depends what you deside, how you react and how much you are willing to try. We all have struggles in our life, but I have learned to cope with them,and no matter of challenges I can say I have peaceful mind and I feel very happy, always believing in better future. It has not always been like this, I have always worked a lot, but mostly I have worked on myself as I needed to survive from fallings. Therefore it's a huge importance for me to represent Kipuwex healthcare solutions and to improve healthcare globally as health is our wealth.
How to develop the next generation of women leaders?
I think softskills plays a huge role. If you want to be leader, it means you need to learn to be human expert. Softskills should be added to education no matter of the business sector, also building good self-confident is essential. To believe in yourself, to value yourself as your own personality is your greatest asset.
What is the one piece of advice you find yourself repeating over and over again to fellow women entrepreneurs?
Try to minimize negative people around you, surround yourself with positive people, whom you can learn from, who you can trust, who support and value you, just the way you are. That's how I feel with our fantastic Kipuwex team!