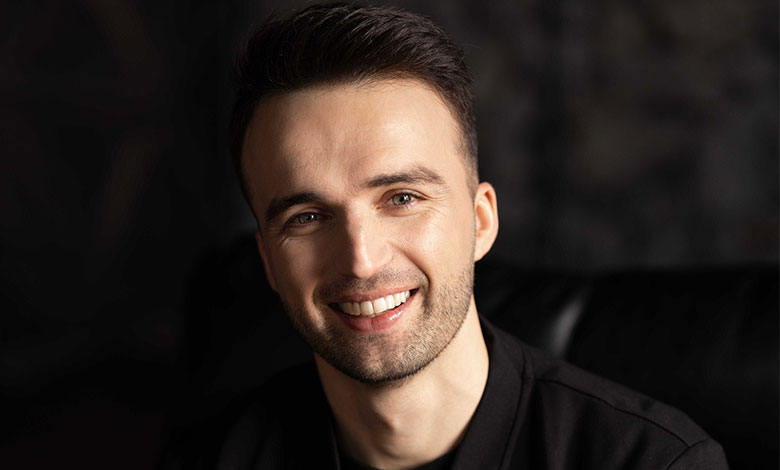 Dear Mr. Dyachenko, could you tell our readers more about yourself and your professional background?
My name is Vitaly,  I am the CEO and founder of UppLabs, the company which develops secure and compliant software for fintech, healthcare, and real estate businesses eager to be #1 in their niche.
At the beginning of my business journey, I graduated from Google Product School and even co-owned several startups.
I also have a solid technical background. During my professional career, I gained experience working on building financial products for large companies including Citibank, Deloitte, and SimilarWeb.
Also, I'm honored to be a mentor at Facebook Developer Circle and Maya Startup Hub. I was very excited when back in 2018 I was invited to join the Global CTO forum.
What are your business goals for the next three years?
I want UppLabs to grow its revenue 10x times in the next 3-5 years.
We want to become a leader in providing fintech services and help new or already existing businesses to implement their ideas and products. With our experience, fintech companies can reach better results with fewer efforts. Because we had already set up lots of compliant fintech software including mobile banking, lending platforms, KYC based on AI, trading platforms, etc.
I want UppLabs to be seen among large fintech providers and gain some more famous clients who can promote our brand worldwide.
Tell us about an obstacle in your career? How did you overcome it?
There were a few problems with the company's growth at the start. UppLabs started from one client and a small team with great delivery skills. We grew smoothly. Since I had a solid technical background, I could control the quality of the company's work, but the business side and growth were beyond my experience at first. So the growth was slower than we wanted.
For example, we were building a business development system on our own, but later reached the conclusion that some assistance would be needed. So we invited experts and mentors from outside to build a business development unit more efficiently.
After auditing and analyzing the business, we turned to a compact business structure that could ensure the flow of projects. We implemented a structure with lead generation specialists, SDR (sales development representatives), closer roles, and combined sales and marketing into a single team to fully track each activity's effectiveness. A KPI system was introduced for each marketing activity.
And, of course, now UppLabs grows at a pace, and I am happy about it.
In your opinion, which are the most important innovations, related to fintech and digital banking?
Fintech is developing at incredible speed. And with the COVID situation, businesses got even more creative, and the users got more enhanced and smart solutions. Among the most significant innovations in Fintech and digital banking, I would like to name:
DeFi (Decentralized Finance, including blockchain)
DeFi applications is a blockchain-based form of finance that does not rely on central financial intermediaries (brokerages, banks with traditional financial instruments, exchanges). Instead, they utilize smart contracts on blockchains, cryptocurrency. Most of them run on the Ethereum blockchain. This technology enables the markets to be always open – no centralized authorities who can block payments or deny you access to anything. Despite apparent benefits like faster pace of innovation, higher transparency, more efficiency, and lower cost cross-border payments, DeFi is still a nascent space with various risks, particularly around sudden volume shifts and market manipulation with the steady influx of liquidity.
Mobile-first & solutions that do not require any download
That is a matter of expanding the network and enhancing user's accessibility. If we take into account emerging countries or devices with a limited capacity, the users there could still be able to access fintech products online, in-browser, not loosing their time and device memory for downloading heavy applications.
Also, this means users don't have to install additional extensions that might compromise their privacy. In-browser and mobile-first solutions will perform as an extra layer of privacy and security as a result of disabling third-party extensions.
Biometric Security Systems
By identifying a customer's face, voice, and mobile device, biometric authentication makes it extremely difficult to spoof the true user. In recent years, banks started to collaborate with tech firms, devs and startups to create foolproof authentication systems. Digital ID, if implemented in a tokenized form, makes the interaction secure by eliminating the need for members to exchange personal information during each transaction.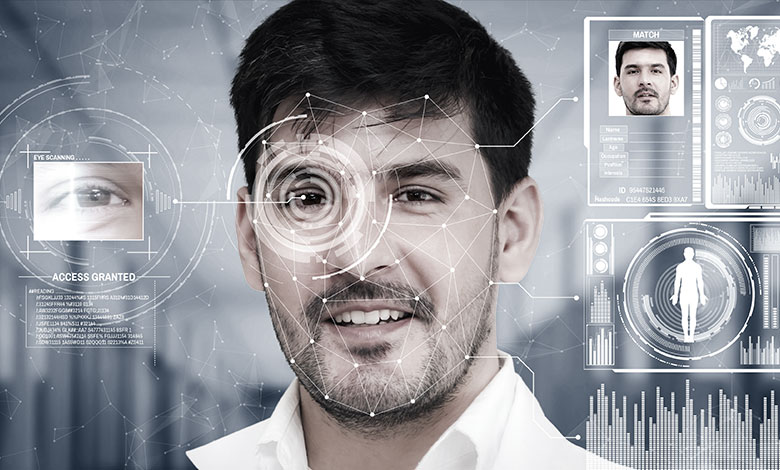 Types of biometrics:
​​Face recognition is the most widely known and most natural form of biometric identification. It ranks second in terms of market share. Advanced technologies can enable face recognition that mixes the 2D & 3D modes.
Fingerprint recognition, undoubtedly, the most pioneering biometric technology that is embedded in mobile devices. However, the false acceptance rate of fingerprint recognition is high, so it is easy to hack.
Iris recognition has the highest individual uniqueness, as even twins do not have the same irises. It has previously been applied in access control systems. With the growth of camera pixels in mobile devices and the enhancement of light-emitting diode (LED) light assistance, iris recognition has gradually been embedded in mobile devices.
Voice recognition is based mainly on the tone and audio quality of an individual's voice. A voiceprint may differ due to the shape and pronunciation habits of an individual. Recognition errors may also occur due to field noise.
In FinTech, biometric technology is not only being used to authenticate individuals, but also to expedite payments and transactions. Biometric data links users directly to their financial identities. This means that instead of using a credit card or cash, people can authorize payments with a simple fingerprint scan.
How do you think will these industries evolve in the future?
I am convinced of that. Because even when the pandemic will end, people will not want massively to go back to offline shops and banks. Once they tried a more convenient way, they will not go back. So far, all financial technologies around DeFi, Biometrics and mobile-first apps will develop and become more complex and automated.
What advice would you give to all the young specialists who would like to pursue a career in the field of fintech or digital banking?
I want to advise them not to be too confident of their ideas before providing proper research on the market. Another piece of advice concerns the user – as the fintech specialist, you should always put yourself in the users' shoes. Only this way, you'll understand what they want and how to provide them with this technology or service.