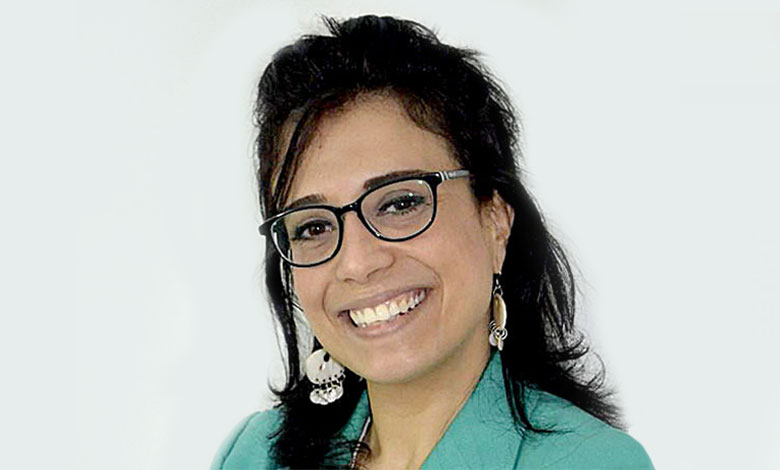 Can you tell me a bit about your background and your current role?
Asmaa Hanafi , Egyptian Nuclear Engineer, Researcher at Alexandria University, Nuclear Engineering and Radiation department concerned about digital transformation and renewable energy through my work as a founder of Green society initiative to raise Environmental awareness to fight climate change and move to achieve sustainable development goals.
My years of experience spent to empower employees, entrepreneurs, startups to adapt with change as effective leaders, deal with internet of things and new technology   .
My Educational background is Master of business administration, specialized diploma in advanced nuclear power plants.
Moreover, Asmaa Hanafi, board member of Egypt syndicate of Engineers, Member at federation of Arab Engineers. Ambassador of Egypt to earth day Network, 22nd April, 2020. Represented Egypt in 16 international forums, conferences and festivals between Russia, Kenya, Morocco, Rwanda, Sharm Elsheikh, Cairo and the New Administrative Capital. I had 20 TV interviews per last 4 years about nuclear energy, green energy, sustainability, climate change crisis and digital transformation.
What more do you think needs to be done to promote the development of Smart Cities in African countries?
Applying Internet of things (IOT) in the energy sector with green energy sources (solar, wind and of course nuclear) to promote the development of smart cities in African countries .IOT can be working from collecting data, monitoring and control for 24hours/ 7days and provide data analytics that improving energy efficiency, reducing environmental impacts of the energy use and increasing the share of renewable energy.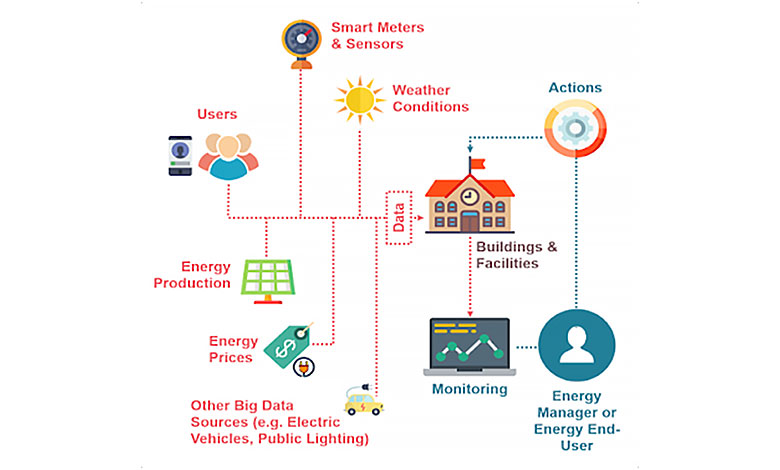 For example, users or service providers Affixing smart meters and sensors to measure weather condition, collect data about Energy production performance, efficiency and usage as per energy price .In addition to supporting preventative maintenance programs, monitoring, this digital twin technology for buildings and facilities to improve safety and security by taking action as energy manger or energy user .
What will be a successful smart city model for Africa in your opinion?
New administrative capital of Egypt will be successful smart city model for Africa. It's planned to be a sustainable city. the new capital is developed  to integrate its smart infrastructure to provide many services to citizens  like smart monitoring of traffic congestion and accidents, smart utilities to reduce consumption and cost, smart buildings and energy management focusing  on renewable energy and using IoT to save power consumption but in my opinion the best part is competition and integration to transfer knowledge and experiences  between African countries  to set per each country a successful smart city model based on its policy , regulation, infrastructure and people culture  .
How shall African leaders change their "smart city policy toolkit"?
African leaders change their "smart city policy toolkit "by Education to ignite technology literacy and suport integration of Artificial intelligent and cyber security.  Activate Decarbonization system which for me equal Digitalization to lead change to further efficiencies along the supply chain, industrial internet of things but not to replace sizeable labor needs for major engineering and construction activity related to physical infrastructure such as industrail robots and 3d printing are becoming standrad practice in certain industrial applications. These technologies can help increase accuracy and reduce industrial scrap.
What are the continent`s advantages for the development and implementation of successful smart city models and projects?
Africa is rich in renewable energy sources, including hydro, sun, wind, Natural resources and that's the right time to implement and develop successful smart city models and projects through digital transformation, startups, large private companies and the growing urban challenges in Africa.
How do you foresee the Smart cities in Africa in the next 5 years?
In my opinion the best solution to fight climate change is moving to smart cities in Africa in the next 5 years and applying Internet of things in the energy sector that's changing the way we use energy, means more convenience in life and facing the increasing of urbanization. Most of African countries put smart cities on their agenda to achieve sustainable development goals and Africa vision 2063.