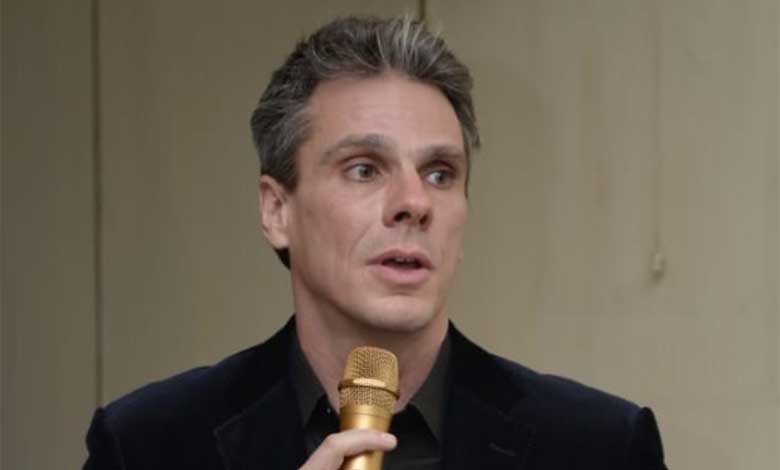 Klemen Stibilj is Co-Founder of Video Chef, an explainer video company, specialized in explaining your SaaS, App, Website or Blockchain in a clear way to your prospects.
With over 777 videos produced for various industries worldwide, he has a huge understanding of an efficient visual communication and how to persuade your viewer into taking action after the video ends (to download, buy, sign up, call, etc).
His responsibility is to educate prospects on how to leverage video trends and what kind of video would work best for their business growth
Inb free time, he is a fire staff enthusiast, salsa dancer and blockchain enthusiast. He loves to travel, learn new things and experience life in its full potential.
Could you introduce yourself?
My name is Klemen Stibilj and I`m the CEO and co-founder of Video Chef. An explainer and viral social media video production company.
With over 700 videos produced under our belt, we have a deep understanding of efficient visual communication.
Long story short, …If you can't explain your SaaS, App, Website or Blockchain to a six year old, you have a problem we can help you with 🙂
Browse through our vast video portfolio to see different styles of videos and industries we work most for https://videochef.co/portfolio/ or see our video reel:

Is video appropriate for a LinkedIn business profile and if yes, why?
I believe Linkedin (and other social networks) trends are geared very much towards personal branding, hence your best bet is to start with vlogging aka documenting your business journey.
For this type of video, you only need a smartphone and you are good to go 🙂
The more frequent you`ll vlog, the faster your following will grow. …considering you provide value to the prospects.
Because Linkedin's algorithm is heavy on the video, it rewards video publishers accordingly with an increased reach.
The type of videos you can leverage at Linkedin
blogging
sharing a Youtube video (note that reach is lower compared to uploading video to Linkedin)
quote videos
video interviews (zoom, skype, etc)
news/trend storytelling videos
new in portfolio
recycled interview clips,
recycled viral clips, movies and music
To see a variety of examples, scroll down on our Linkedin company page: https://www.linkedin.com/company/video-chef/
Are social media videos the new way of communicating a brand's message to customers?
Yes, definitely, if we look at Linkedin stats, they say that 80% of senior executives watch more online video today, it's a great place to target these people and sell with the help of videos.
Out of 51% of video marketers who have used LinkedIn video as a channel, 84% found it to be an effective strategy.
Prospect wise, you benefit with an increased trust as we, people are visual beings and we can subconsciously tell if the person we are following and watching is safe and trustworthy to do a business with.
What are the characteristics of a video that captures visitors' attention?
The basic formula is to:
confidence
technical setup: light and microphone
keep video short, max 2 min
focus on one problem and solution
use title header and footer with subtitles
at the end ask question, so they can comment the answer
…always provide value by expecting nothing in the return
show your stand, values and beliefs, …don't`t be afraid of negative comments (the more stand you`ll have the more you'll be attacked)
How to create an engaging and eye-capturing YouTube thumbnail?
The best approach with thumbnail is to create so called "pattern interrupt" graphics strong with words, so the prospect is more likely to click on it.
What advice would you give to our readers so that they make less mistakes with video creation?
Based on my experience, it all comes down to "who you are" or "who do you want to become". If this is clear, then the whole process of video creation is fun and natural. Or by other words, you are in your own flow 🙂
Next, if you want to scale, you need to find a reliable post production partner, who can make your videos more engaging and fun to watch. The best example for personal vloggin is Shay Rowbottom https://www.linkedin.com/in/shayrowbottom/
So, before it gets too late, it's better to ride the wave and get the most out of LinkedIn videos.
If you need any help, reach out to me directly on LinkedIn https://www.linkedin.com/in/klemen-stibilj-video-chef-%E2%98%95%EF%B8%8F-9981721b/, or email me at klemen@videochef.co. Alternatively, visit us online at http://videochef.co/.