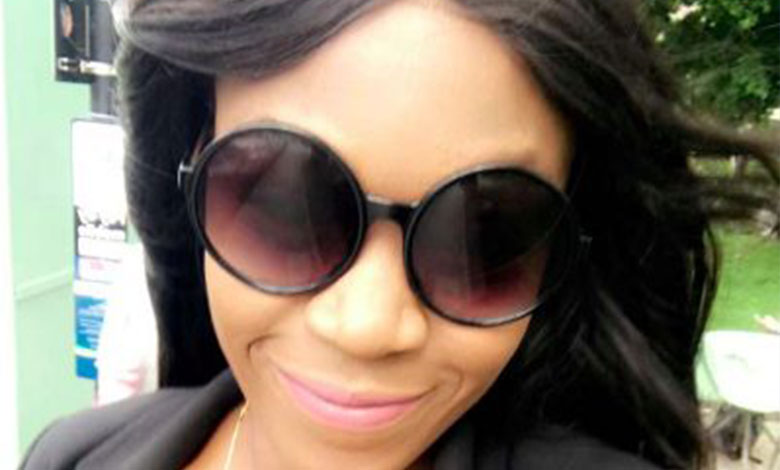 Can you please introduce yourself to the readers?
My name is Susan Falola. Founder/CEO at JUUBIX, A Fintech SaaS platform for collaboration and financial activities. I am a speaker, strategic innovator and advocate for social impact, diversity and inclusion. JUUBIX, matches startups and social projects to relevant cloud-based services, cross-functional expertise, and potential investors anonymously in real-time by offering secure communications, transparent financial data, free movement of money, and unbiased performance measurement. Based on matched criteria, JUUBIX allows you to shuffle like a 'rubik cube' across sectors and disciplines, creating diversified pools of ideas, expertise, and investment. JUUBIX will play an innovative role in providing 'accessibility' to value based performance and investment stakeholders by reducing bias decision making.
Cross-border payments and cross-border collaboration activities is also a key aspect of the solution. We are currently partners with Oracle, Aws, Microsoft and Google clouds.
How would you determine the impact of today's economic and political climate on the global e-Commerce?
I think it is fair to say that with the grand shift in digital and online payments, this would adversely create new problems from a political and global perspective. With the uptake of digital currencies and art retaining the same value even when digitalized, there is growing concerns for the sustainability of these new verticals and how we would keep these assets protected. The new decentralized methodology has provided access but also caused confusion to existing compliant markets by derailing tradition models with new innovative faster solutions. The impacts are still yet to be felt, but we can see the immense impact on retail propositions and commercial applications that focus more on the user experience. Then again, we must look at the drawbacks of a digitilised world when referring to intellectual property, ownership, and other regulatory requirements that devoid the progress that is being made. Digitally access to buyers and sellers globally is increasing and becoming vastly competitive and comparable, which has decreased the belief that going forward any company in future will retain a large significant share of the market.
Do you think that creating a safe environment where all voices are welcome, heard and respected is an important part for e-Commerce success?
I am an advocate for this and have designed the JUUBIX solution to be devoid of all bias decision making. By creating an infrastructure where all voices feel welcomed suggests a diverse and unified perspective that helps and facilitates key global impact decisions.
How can a customer become loyal to a brand, considering the growing competition between the online-based retail organizations?
There are some things that needs to taken into consideration such as: Customer experience, sales, customer and marketing intelligence, user experience, usability features, subject matter expertise, feasibility studies, case studies, retention services, client engagements, infographics, analytics and good guidance. All of these things are very relevant and important for a customer to become loyal, in which the services should be distinctive with the best eloquence.
How does competition in today's crowded digital world help you grow?
Well, in every market there has to be competition, without competition, it won't allow us to be innovative positively. Having said that, through innovation is how we grow better than most of our competitors out there. When things are competitive it provides access, real validation for a product or service and propels all markets to do the same. Being a Founder, my core job is to keep up with new trends and new innovative solutions that solve common problems in the market. I also believe that digital solutions can be revolutionary, so having a crowded market will facilitate a wider spread of various products for different individuals and businesses.
In your opinion, how will the pandemic affect the future of International e-Commerce?
This is a very important question. There's a saying, with a good perspective on history, we can have a better understanding of the past, the present and thus a clear vision of the future. In my own opinion, I believe this so-called unprecedented period has given us an opportunity to educate ourselves much better in many areas, especially when it comes to e-Commerce. During this period, nations are working together to achieve a certain goal. And as they normally say, together everyone achieves more. What we've been hearing is that there could be a Covid Delta Variant because of further lock downs, meanwhile, with reasonable contingency plans and in-depth strategic goals, we should be able to weather the storm and I believe the future of the international E-Commerce hub will be protected.
The Statistics of e- Commerce and its performance from 2019 to 2021
Global e-Commerce Forecast: According to my statistical findings, we came across a declining momentum. There was a projected estimation for e-Commerce to rise to 20.7% in 2019, which should be $3.535 trillion. Despite the obvious strong growth rate, 2019 experienced a decline from the previous two years. In 2017, e-Commerce grew by 28.0% and in 2018, it grew by 22.9%. However, at the beginning of 2020, growth rates fell below the 20% threshold. This year, we expect global e-Commerce to reach $5 trillion dollars before the year runs out.
Below shows the Global Trends when it comes to e-Commerce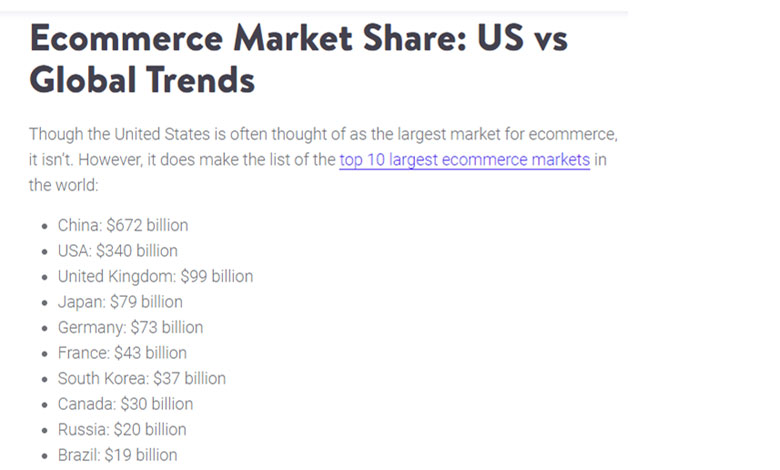 The two pictures below describes a brief breakdown of global connected e-Commerce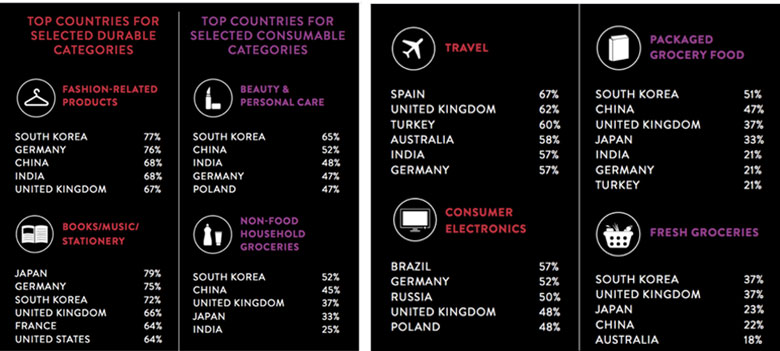 The diagram below shows the sales of e-Commerce globally from 2017 to 2021 and a prediction of what could happen in 2022 and 2023