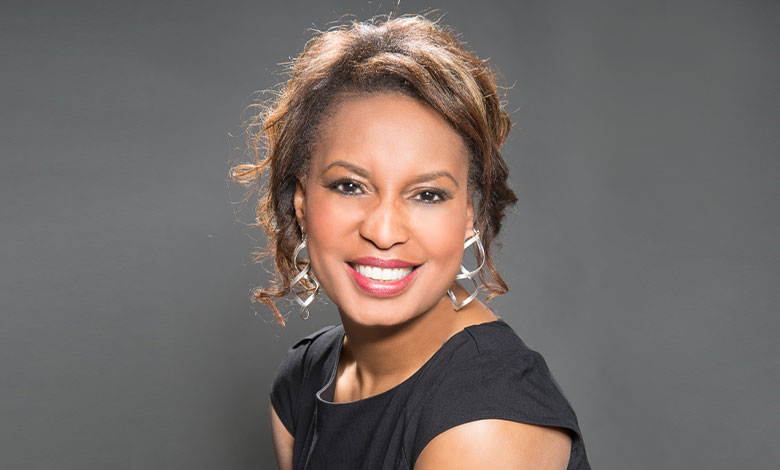 Can you tell me a bit about your background and your current role?
I'm a wife and mother first. Then, a philanthropist and a graduate from Indiana University South Bend and Texas Woman's University. I was born in Zimbabwe but moved to the US in 1985.
I'm a United Nations (UN) advocate and big supporter of the UN's Global Goals. I'm passionate about providing clean water and empowering women and girls to lead healthy and fulfilling lives. I founded the nonprofit JB Dondolo, Inc. (named after my father) with a purpose to remove barriers of access to clean water, sanitation, and hygiene in underserved and impoverished communities to help reduce poverty and promote gender equity.
I strongly believe that for women and girls to get out of the cycle of poverty we need to make water available to all. This would allow more girls to go to school and empower women to become entrepreneurs and global leaders.
In my role as President and CEO of JB Dondolo, Inc. I manage the daily operations and lead the organization in strategic planning, ensuring the activities are compliant and aligned with the organization's mission and vision. That includes delivery of our projects and assessing project impacts.
Who were the mentors that encouraged you?
My mentors were my parents. They were my role models. I admired them and wanted to be like them when I grew up. They gave me a good foundation and the courage to challenge myself to do more not just for myself, but for others. Perhaps, they could see in my soul what I was capable of. Growing up and following their lead, I learned to surround myself with great people who had their best interest in me – people who rooted for me.
What are the challenges to become a female entrepreneur?
Female entrepreneurs face gender equality issues and lack of access to resources. Women tend to give in and sacrifice a lot including our own careers as if it's a requirement to do so. Yet, the work-life-balance is not just for women; it's for everyone. When it comes to getting funded for our businesses, we're at the back of the line, especially minority women. The gender equality gap is wide and this is a hinderance to the success of female entrepreneurs.
Apart from people not seeing the potential in us, we tend to underestimate ourselves rather than value the critical role that we play as women. We already contribute significantly to the global economy. Imagine the immense growth and incredible innovations we could have if women were given equal space to play.
Another challenge for women is lack of a strong support network. It's hard to gain trust and be welcomed into the networks that have resources to help women entrepreneurs move ahead.
How to overcome these obstacles and challenges?
We can start by advocating for change. We need to make Gender Equality our agenda. That means working together "collectively" … private, public, and all sectors coming together to address the issues that women face. We need to use whatever influences we have to push for equality. It's very important that we all have a seat at the table and make our voices heard.
We all need to play a personal but brave role to ensure there's accountability. We have to be brave enough to call out gender bias when we see it. Also, we need to re-think how we fund women. Obviously, we can't fund the way we've always done it. We've seen that this is not working. To be able to make this change, we have to first acknowledge that there is a problem with how we fund women, then commit to change. That means we have to be incredible thinkers who focus on "funding women" not "re-educating or re-training women entrepreneurs" on how to use the funds. If we divert our attention from "funding", we will be stuck in the cycle of "train and re-train" and there will be no change. We must be forward-thinking and trusting, if we're to help women. We have had numerous meetings over how to solve the problem – the how-tos and what-not-tos, etc… the knowledge has been shared. Now it's time to move forward to "actually solving the problem".
Which tools are necessary to transform a passion into entrepreneurial progress?
Your "Why" – What problem are you trying to solve? And why is it important to you?
Your motivation – this should drive you to start and also keep you going.
Resources – You need a support system or resources of some sort, depending on your business plan.
Training and coaching – many new entrepreneurs don't know how and where to start. The basic business skills training would help you to get started.
What's the one piece of advice you find yourself repeating over and over again to fellow women entrepreneurs?
Women are incredibly smart, super talented, and very creative. We play a major role in the success of our global economy. Women are just as equally likely to lead effectively as men. Just as well, we are equally likely to play a pivotal role in creating and designing technologies and anything that could shape the world for a better future. We need to be given a "larger and equal space to play". They say, if you want change, you have to be part of the change. We must advocate for gender equality and make it our agenda. That means we have to use our influences and platforms to get our voices heard. Women need uplift and elevate each other more. When we do that, we create a ripple effect and amplify our voices. Being complacent is no longer acceptable because we've seen that this behavior widens the gender equality gap, leaving many women disadvantaged.