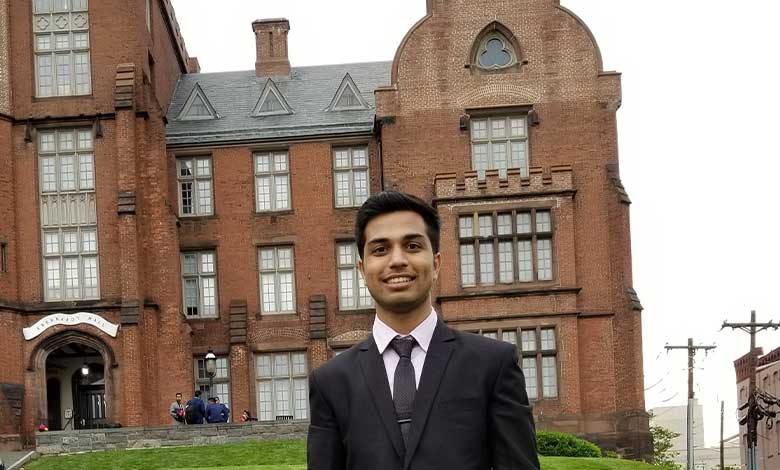 I'm Alekh Ghorpade, I graduated from New Jersey Institute of Technology with master's degree in Industrial
Engineering specializing in Supply Chain Management in 2019. I also hold a bachelor's degree in Mechanical
Engineering from University of Mumbai's Pillai College of Engineering. My interests are in planning,
procurement and creating an efficient supply chain.
Could you tell us your biggest responsibility in your current position?
Currently, I work as a Supply Chain Analyst at Granules Pharmaceuticals Inc. in Chantilly, Virginia. My daily work includes managing inventory, assisting in logistics, Vendor management and procurement planning. My biggest responsibility is procurement planning. As per the forecast given by the marketing team, I prepare the procurement plan for all the raw materials to be procured for our products to be manufactured. As it is a manufacturing facility, I need to plan ahead of production schedule for getting the materials on time. This includes knowing the lead time, MOQ (Minimum Order Quantity) and tier pricing. Planning for procurement is based on the EOQ (Economic Order Quantity) to avoid material shortages and holding costs. 
What are the key elements of supply chain management?
The key elements of Supply Chain are:
Integration

Operations

Purchasing

Distribution

Integration: There should be collaboration between different teams in a same company. This helps in reduced errors, time and money. This will also help leaders to monitor different areas and KPI within the Supply Chain Area.

Operations: By using Lean Manufacturing techniques, short comings can be constantly evaluated, and major improvements can be done in the supply chain.

Purchasing: Timely purchasing of materials, supplies and equipment's without delaying production and without straining company's budget. 

Distribution: Supply Chain ends when the product reaches the customer. It can be via various means of transport and storages. 
To what extent you think supply chain management benefits a business?
Supply Chain is the backbone of any business. Success of a business links inextricably to the performance of the supply chain. Supply chain can be defined as "the planning and management of all activities involved in sourcing and procurement, conversion and logistics." It gives access to the raw materials, components and supplies necessary for the company. It can reduce cost by negotiating contracts with the suppliers and maintain long term contracts to reduce price fluctuations. Supply chain can also ensure that quality is maintained by agreeing to recognized standards as ISO. Communication becomes sound due to supply chain between different teams. Also, working closely assists to drive down costs, improve efficiency and increase innovation. 
Which is the most essential part of planning and inventory management?
Forecasting is the most essential part of planning and inventory management. Accurate sales and demand forecasting will help to procure required materials at the right time to avoid losses and inventory pile up.
Please describe a time when you noticed an inefficiency in a supply chain or other process. How did you rectify the issue?
I noticed inefficiency in the inventory management in the warehouse we have. So, I proposed a method known as 'Theory of Constraints' which will help in identifying the constraints in our inventory and figure out a way to solve that constraint. Procuring raw materials based on the Dashboard which helps in lowering the cost and timely ordering to keep the production going on and decreasing the shelf time of the inventory in the warehouse.
How do you stay up to date with trends and developments and trends in supply chain management?
I always try to be on the fore front by reading news. Also, I'm preparing for the competitive exams, so that I'll get the current knowledge in the market. Also, people on LinkedIn post new experiences, which gives more knowledge of the difficulties they faced and which I might face in future.