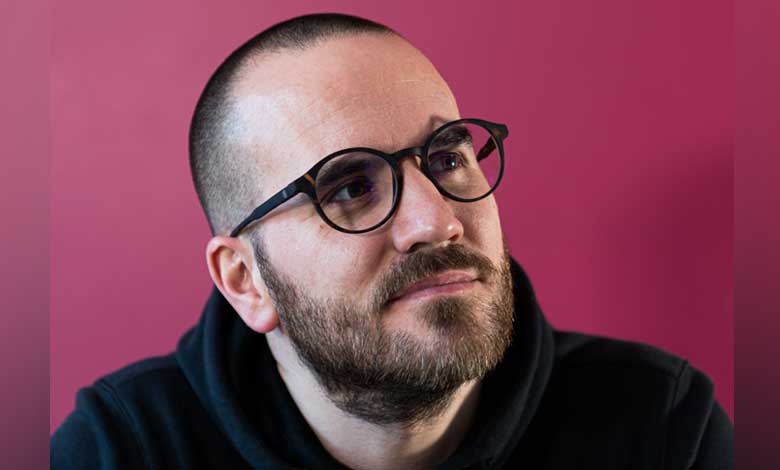 A self-taught videographer and editor, I was made redundant from my "real-life" job so decided to take
my passion for filmmaking and turn it into a career. Two years down the line, we have helped some
amazing clients go from strength-to-strength with the use of video.
1. What is your largest responsibility in your current role?
My largest responsibility is to constantly be thinking of new ideas for content – not only for my own company but for our clients too. We live in a world where, as a consumer, content is at your fingertips whenever you want it (and sometimes when you don't!) so we have to think of ways to stand out. Having a partner who shares my creative interests is also key – we bounce ideas off each other constantly which really helps with our creativity.
2. Could you share what techniques do you use to create a eye-capturing video stories that sell?
It really depends on the client. We have a number of clients – some who have a really creative brief and then some who are very "corporate" in their requirements i.e. their subject matter has a serious tone and so gimmicky transitions and effects don't appeal to their clients. For the more creative of briefs, I would say a gimbal, a drone a 4K camera with 2-3 lenses and a good sturdy tripod are really all you need.
– The gimbal ensures you capture some really stable and cinematic shots – experiment with slow-motion and speed-ramping for some really engaging and impressive content).
– The drone (when used correctly) can create footage that nobody has seen before…use it badly and it stand out like a sore thumb. Use it sparingly too – nobody wants to watch a 5 minute video of drone shot after drone shot – this should be used to compliment your story; not overpower it.
– Not everybody wants / needs / understands 4K footage – most people watch their footage on a phone / tablet these days but shooting in 4K gives you as the editor the creative freedom to crop and adjust the shot in post, without losing quality.
But the most important thing to say on this is, get to know your equipment inside out. You may not be able to afford the best camera or lenses but it is amazing what people can do with an iPhone these days, let alone a £25,000 RED camera. Gear is not everything, your creativity will win every time.
3. What's the most important thing to show in a video?
The story. The story is everything. You can create something beautiful and cinematic but if you lose touch with the story then it means nothing and serves no purpose. Always have one eye on the story when you are shooting and think "how will this fit into the story", otherwise you will end up with hard drives full of redundant footage. Sure it is best to over-shoot to see what works best in post and just in case your ideal scenario doesn't come off but always try and shoot as close to the clients brief – it will be their client watching it at the end of the day.
4. Is music an essential part of social media videos ? Where can great music be found?
This is a tricky one. Music can really set the tone in a video – especially one without any VoiceOver / talking heads. However, we know that at least 83% of video watched on mobiles is done so without sound. For me, where possible and within the brief, I add music – even if it is a very subtle undertone…especially for that little 17% of people who like it.
5. How a brand can integrate a video in its content strategy?
Easily! Peoples perception of video is that it is too expensive, so they stick with a photographer and leave it there – video is so affordable these days. For example, we offer a monthly subscription package where clients can spread the cost of adding video into their marketing strategy throughout the year – this not only helps with cashflow but means they can change / adapt their message over the course of 12 months and try new things without thinking they have spent their whole budget on one shoot because they paid for it all upfront. One video will not work – it has to be an ongoing plan for video to show a decent ROI and if done correctly, it really will.
I also think, when you have a 4×5 space on Instagram or a 16×9 space on Facebook, why would you want one still image that displays a very limited message rather than a 1-minute video that can contain SO much content relevant to the viewer – attention = conversion, so why wouldn't you want to capture their attention for longer in such a limited bit of digital real estate?
6. What should a business consider before deciding on making a video?
Firstly, what do you want from your video? Do you want to sell more of a certain product? Sign up new members to your club? Increase attendees to your event? A video can have so many uses so make sure you decide on the call to action, what you want your viewer to do once they have watched it. Secondly, unless you plan to do it yourself, hire the right videographer. There are SO many out there but they will all have their own style – make sure you do your research, have a few conversations to make sure they understand what you are trying to do. Their jib is ultimately to solve a problem you have so if they aren't good listeners then it simply won't work. Make sure you have a detailed brief – a good videographer will add their own creativity to it and deliver something that not only gets your message across to the viewer but also looks great.
7. What advice would you give to our readers to help them fare well in video marketing?
Don't go too big too soon. A lot of companies think that hiring a full production crew for a 2-3 day shoot and spending thousands to produce a one-off video will garner immediate results and propel their business to the next level straight away…and if it goes viral then it might just happen. But achieving this is almost impossible these days. A video marketing plan is a long game, so choose the right partner, talk it through and work with them over the course of 6-12 months. This will enable you to see how things are going over time, what aspects work really well and what areas need a little tweak. Be patient, like any form of marketing, it doesn't happen over night, but trust that it will over time.