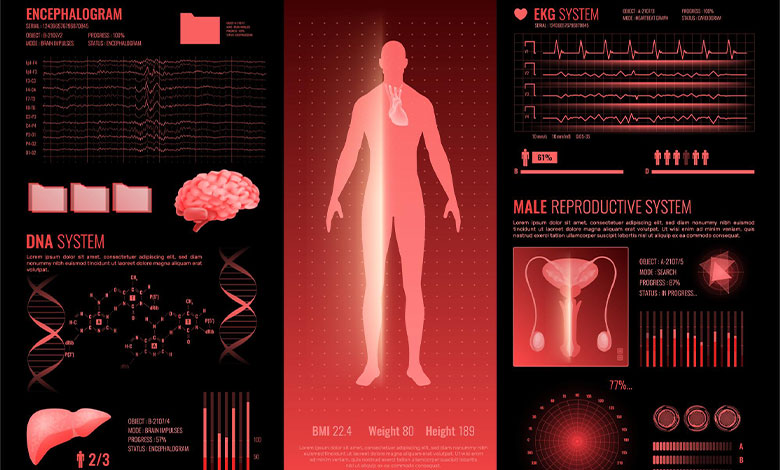 Technological innovations have led to a digital transformation (digitisation) of medical technologies (health technologies). Digital healthcare solutions exist due to digital health tools and digital biomarkers; therefore, a digital health platform has been created for digital healthcare. Health IT is to make use of E-Health platforms such as Telehealth and Telemedicine.
Digital technologies and digital transformation
Digital learning is any learning that makes use of technology. Digital transformation (digitisation) is to convert information into a digital format. Digital technologies are electronic devices, systems, tools, and resources to generate, process, and store data such as online games, social-, and multimedia. Digitisation has given rise to resources and tools that improve healthcare services. It includes software to keep patient data secure in one location and to make health information accessible to patients. Health technologies are applications of organised knowledge and skills in the form of devices, medicines, procedures, vaccines, and systems that are so developed to solve health problems and improve the patient's quality of life. 
Medical technologies change how the medical world delivers value to its customers! These technologies are medical devices, information technology, and healthcare services which have resulted in minimally-invasive surgeries, better monitoring systems, and more comfortable scanning equipment. It also includes 3D printing (which is used to create prosthetics), artificial organs, robotic surgery, wireless brain sensors, customised dental devices, and hearing aids. A digestible sensor is a sensor that transmits information about a patient to a medical professional. Otsuka Pharmaceutical sells a drug with an ingestible sensor embedded in the pill (the sensor was built by Proteus Digital Health). When a patient takes the medication, the pill (approved by U.S. Food and Drug Administration) sends a signal to a wearable sensor. The information is then transmitted to a medical professional's mobile app to help the doctor customise the patient's care. This aids with the care of patients that are experiencing similar health conditions.
Digital transformation in health care
In a technological world, digital health and wellness refers to physical and psycho-social well-being. Digital transformation in health care is the integration of digital technology into all aspects of health. It covers everything from mobile health apps to artificial intelligence, from wearable gadgets to ingestible sensors, and from electronic records to robotic carers. The benefits of electronic health records are a centralised data point (improved access to big data), safer data storage, greater patient care, lower healthcare costs, and improved public health. With more than 300,000 health apps on top app stores, digital health and medical technology involves ethical and social issues. In real time, physicians and patients can share information from one computer screen to another. They can see and capture readings from medical devices at other locations. 
Health information technology (health IT) such as mobile health (mHealth), telemedicine (telehealth), remote monitoring tools, sensors and wearable devices, and wireless communication creates an electronic health record. The World Health Organisation defines mobile health technology as "medical and public health practice supported by mobile devices." It is the use of smartphones and other mobile devices to deliver health and preventative care. Health IT combines data on a patient's medical history to support decision-making, improves the patient's ability to manage his own health and wellbeing, alerts healthcare professionals of changes in the patient's condition, and supports medication schedules. The benefits of health IT are to provide an improved quality of healthcare, increase patient safety, decrease medical errors, reduce costs, and strengthen the interaction between patients and healthcare providers. To intervene digitally is to use digital technology to achieve health objectives by implementing it within digital health applications and communication channels. Digital healthcare solutions are software that can be used with computers or mobile devices to accurately diagnose and treat disease. Digital health companies that make use of technology and digital health software differ from medical companies that don't use these technologies. Digital biomarkers are defined as physiological and behavioural data that are collected and measured by digital devices such as portables, wearables, digestibles or implantables. 
E-health
Telehealth refers broadly to electronic and telecommunications technologies that provide care and services at-a-distance. Telemedicine refers to the use of information technologies and electronic communications to provide remote clinical services to patients. With telemedicine software, a patient can see a doctor for diagnosis and treatment without having to wait for an appointment. Proteus Discover (Proteus Digital Health) is the world's first Digital Medicine designed for health organisations that are searching for an effective digital approach to managing the health of patients. The digital transmission of medical imaging, remote medical diagnosis and evaluations, and video consultations with specialists are all examples of telemedicine. Telemedicine specifically refers to remote clinical services, while telehealth refers to remote non-clinical services. 
The wide scope of digital health includes digital care programs (eHealth), which makes use of digital technologies and telecommunications (computers, the internet, and mobile devices), to give people more control over their health and wellbeing, to help patients communicate with professionals, and to help staff focus their attention on patients who need it most. Doctors connect with their current and potential patients by making the information available over social media channels. NHS Digital is the national information and technology partner for the health and care system. Their vision is to harness the power of information and technology to improve medical care for the healthcare professionals, the patients, as well as the staff. Harvard University (USA), Johns Hopkins University (USA), and University College London (UK) are the three institutions with the best medical technology. Top apps for medical professionals are such as Medscape (which is a medical reference app for doctors to stay up-to-date in the medical field) and Epocrates (a popular online app for iOS and Android devices).