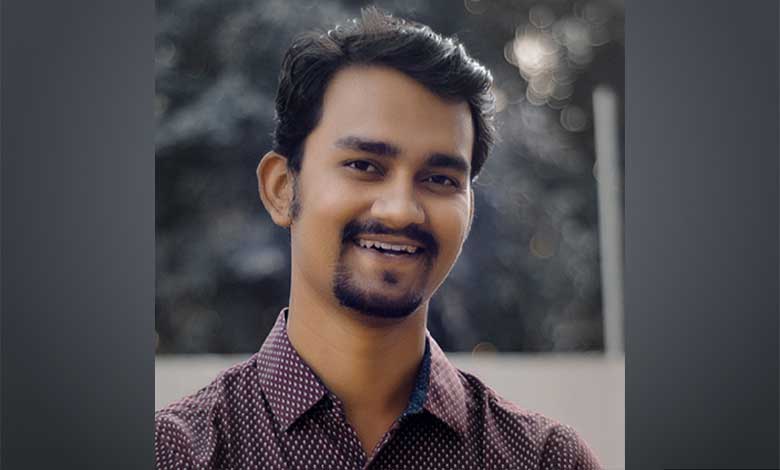 Can you tell me a bit about your background?
In a nutshell, I'm a Video Maker who's landed here from the world of Branding. I and videos go long back in time, and they're my way of telling stories. I believe that great storytelling compels action and perfectly timed visuals implant these stories into the mind. With this, I've helped brands with Explainer videos, Corporate films, etc. I'm majorly worked with B2B businesses and been an aid in their storytelling process.
Could you please help with us the elements of a viral video?
To be blatantly honest here, I've never been a part of a viral video. That's obviously every storyteller's mission in today's day and time, but it generally needs heavy production, a crazy idea, and the will to experiment from the client's end. But this is what I can tell you from my experience in the industry – A viral video consists of a strong emotion that people have either been missing or wanted to explore and experience. Or a slice of life video where you take something from their day-to-day life and make them notice a very peculiar thing about that experience that they never really notice. 
Back in the time, I remember creating a video for Mother's Day that did quite the rounds. It was based on the idea of thanking your mother not just on one day but every day, for all that she does for you tirelessly. At that time, it received a great response from the audience.
Tips to create an engaging and eye-capturing YouTube thumbnail?
A Youtube thumbnail is an easier fruit to catch, if you just follow some simple yet effective techniques. Make it as human-oriented as possible. Try using human expressions because they're easier to connect to, and invoke an immediate emotion in the mind of the audience. Use big bold typography and bright colors for your title. Avoid using red or white since they subside with the branding of Youtube and can also take your video to the dangerous-looking zone very quickly. Grab attention with bright shades of yellow or blue.
If your story has a dramatic sequence, take a shot from the drama and use it as the thumbnail. 9 out of 10 times, it'll be easier for the audience to gauge their interest in your video. If it's an animated video, use an attention-seeking sequence from it.
Can we have viral and low-budget growth using videos?
Absolutely yes. If your content is viral-worthy, you'll see yourself only pushing your video for the initial views and after that, your content will do the magic. Once it starts impacting the audience, it'll bring in its own engagement. For example, the videos that Fevicol produces go viral because of the content and are not highly pushed with money. Other examples could be of Youtubers, Stand up Comedians, etc. who give their video the initial push and allow it to grow organically thereafter based purely on the power of the content. And that eventually leads to growth.
Is creating view – worthy videos with a smartphone possible?
It's definitely possible. In the end, it's all about the content. In the current situation, it's the best way to experiment and try out all the ideas you have. If you're a big brand, it's generally recommended for you to use heavy quality pieces of equipment, a team of producers, etc. but if you're a startup, mobile videos are the best way for you to explore the advertising through video domain.
Do free and valuable video creation tools exist that beginners can use as they may well help our readers who do not have profound knowledge in creating videos? 
Yes, they do. There are 1000s of templates, 100s of tools available over the internet which one can subscribe to and start using. I personally recommend animaker.com which is a great tool to create explainer videos. Secondly, there's promo.com where you can use both stock footages and text combinations. You can even just go out and buy stock footages if you know what you're exactly looking for, and have a basic idea about the keywords. 
Video marketing is majorly based on the thinking and not on the tool or technology used to shape the idea. So if you have an engaging message to convey, you can simply take stock footages, use some simple text combinations, use a basic voiceover and put your message out for the world to see. You don't need very high production.
For animation videos, you can use templates but for that you would require basic knowledge of the tool. In other cases, you can use tools like Animaker, Powertoons, Doodly to make good videos. But obviously there's a difference between the approach, the thinking, the output between the templatized tools and professionals. But for a start, it's a great point to begin from.
And just remember, there's nothing more to a viral video than the story, the message you want to convey. So don't worry about the techniques, tools, just focus on the story.