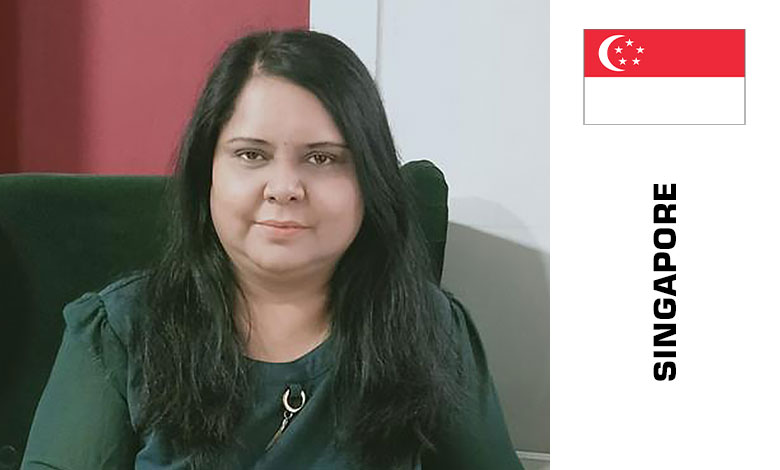 HOD, IT (Primary) at Global Indian International School, Smart Campus, Singapore
Sangitaa holds 20 years of teaching experience. She was a freelance IT Trainer before she started as a full time ICT Educator. She is passionate about her subject and believes ICT has a central role to play in education. She was the Chair Person and Speaker at Digital Education Show Asia-2016, representing K12 IT Leaders and Business Managers in KL Malaysia. She spoke about 'Building Digital Skills For Tomorrow and How To Enhance IT Competence at Work Place'. She is recognized with prestigious awards such as the 'EXCELLENCE IN EDUCATION LEADERSHIP AWARD' by World Education Congress in the year 2016. She has also been recognized with 'Prof Indira Parikh-50 Women In Education Leaders' Award in Nov 2017 at Taj Lands, Mumbai.
Session: Paradigm Shift in Education-Present & Future
Since the start of Covid-19 pandemic, there has been a sudden paradigm shift in education and learning means. New style of online education has impacted us in various ways. Some of us are wondering online learning will continue post pandemic and how such a shift will affect the future of education and students. While we weigh the pros and cons of such a monumental change, we know that any crisis presents us with the opportunity to learn, become ready for challenges & adapt to change. The change in mode & methods of teaching has opened a new doorway to education for everyone.
Additional information and programme of International Conference on Digital Decisions in Cultural & Scientific Heritage – here