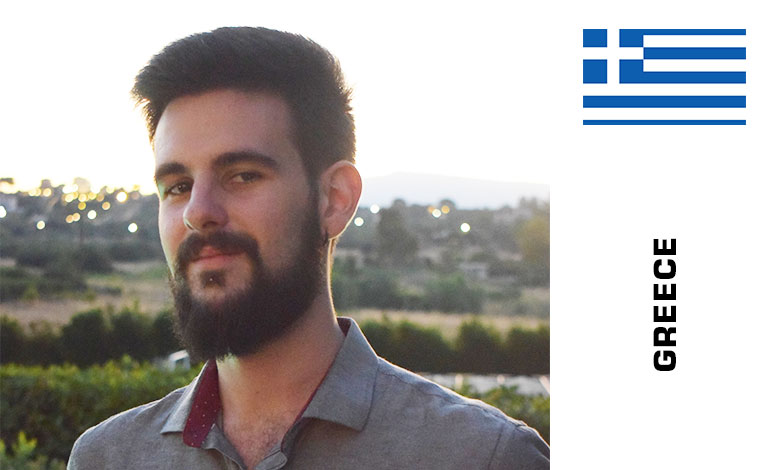 Project Manager at IASIS NGO
Vasilis Rafail is a Psychologist and Project Manager working on the Research and Development department of IASIS NGO. He has over 6 years of experience in experiential learning, through his participation in many European Programs, while he is one of the main trainers of IASIS regarding the development of soft skills.
He studied Psychology at the University of East London, while at the same time he is training in Positive Psychology from the Hellenic Association of Positive Psychology and in Music Therapy from the Athens Opera Conservatory. Finally, he holds a diploma in Life and Business Coaching from the University of the Aegean.
He was a finalist in World of Difference 2020 competition of the Vodafone Foundation, working as Project Manager of the mobile application Connect your City. He is also one of 100 young people worldwide to be qualified from the United Nations on the Local Pathways Fellowship 2021 of the Sustainable Development Solutions Network.
Session: Connect your City app: Promoting Cultural Awareness to Youngsters Through Gamification
This session concerns the showcasing of an innovative mobile application that motivates young people to actively explore new concepts while cultivating their skills and knowledge. In this app, young people can engage in volunteering, educational and leisure-time activities and earn points for their completion.
This contribution/reward based system works by using gamification elements and can be applied in all sorts of educational contexts.
During this session, we will explore in detail this app and all the various gamification elements that it utilizes, while learning how we can use technology to attract young people into exploring different cultures by "playing".
Additional information and programme of International Conference on Digital Innovation in Education. Cultural & Scientific Heritage – here