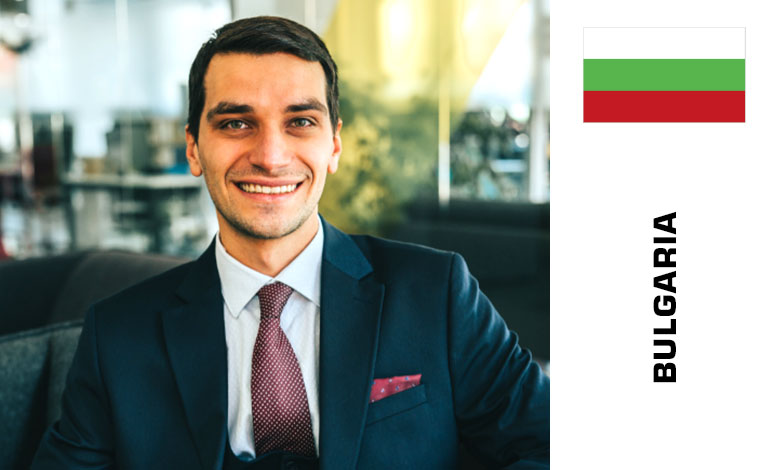 Deputy Chairman at Professional Association of Robotics and Automation
Yonko Chuklev is the Deputy Chairman of the Board of "Professional Association of Robotics and Automation: (PARA). He has worked on initiatives such as Robotics Strategy Forum, the first specialized exhibition on educational robotics in Bulgaria – Robo Days, the first interactive map of clubs and schools teaching robotics in Bulgaria as well as the founding of the robotics club at Sofia Tech Park Clubhouse. His professional experience includes working on projects in London and New York. He has been a lecturer at events such as TEDxSofiaUniversity and has participated as an economic and tech analyst in multiple media outlets.
Session: 2021 technology advancements in manufacturing
First, I will share my views on what type of industry innovations we saw in 2021. I will share my views regarding early results from new manufacturing models such as the use of microfactories (e.g. the case of Arrival) and distributing models – cargo drone airports and micro fulfilment centers (e.g. cases of Dronamics and Walmart).
Second, I will focus on the new technologies which paved their way into more and more factories in 2021 developed in 2021 such as simulation systems, mobile collaborative robots, autonomous delivery vehicles, positioning tech for warehouses, autonomous weeding robots, 3D metal printing, etc.
Results can be shared on the impact of those technologies on manufacturing such as increased production and storage capacity, energy saving, noise and physical strain reduction, etc.
As a final note I will cover where manufacturing in the EU and policymaking have crossed roads by highlighting the expected results from the EU manufacturing initiatives shaping the European industry – Battery 2030+ initiative and the European initiative on processors and semiconductor technologies.
Additional information and programme of International Conference on Robotics Automation & Artificial intelligence Systems – here