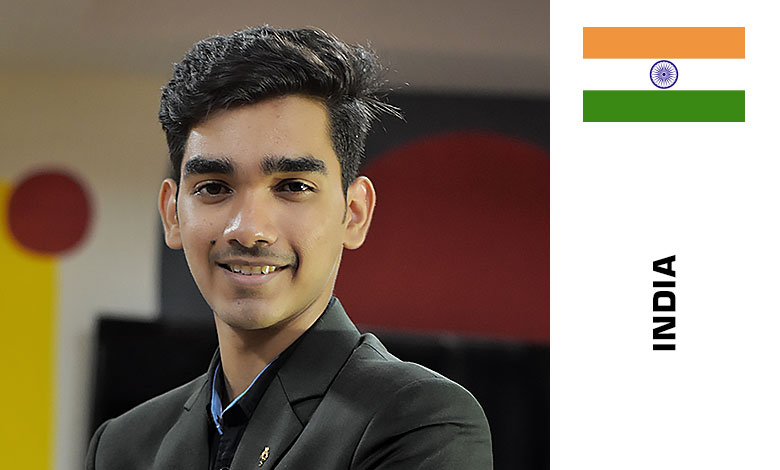 Founder at StarX 91
Shahzeb Khan is the Founder of StarX 91. He made his debut in the field of technology when he was in standard 7th. He has developed some very high-tech aerial vehicles for private firms as well as government sectors. At the age of 17, he owned his first company named TheVisata. The company focused on developed high-tech UAVs. Shahzeb Khan has represented India in many global platforms including MAKS which is Russia's biggest air aviation exhibition, Played finals of the World Robotics Championship held in the United States of America, United Nations Global goals conference Malaysia and etc. He also had the privilege to meet the President of Russia, Mr. Vladimir Putin. In 2018 he received a gold medal for his innovation at Entrepreneurship week Berlin, Germany. Recently he has been featured in the various newspaper for contributing to the fight against coronavirus. Shahzeb and his team were doing surveillance of the entire Patna and some more districts through their drones, which helped a lot to the local administration. Shahzeb holds a couple of patents on his invention and has been awarded by many international authorities. He has never found himself running behind the job. His life is dedicated to creating millions of jobs for unemployed youths, creating a better world by his innovation, and maintaining the peace and dignity of the country.
Session: Emerging Aerial Technology
Aerial technology is one of the most fastest and potential developing sectors of the coming future. From commercial jets, space aircraft to drones, the future opens the mobility of air. Let's come together and become the parts of world's most emerging technology sector.
Additional information and programme of International Conference on Robotics Automation & Artificial intelligence Systems – here