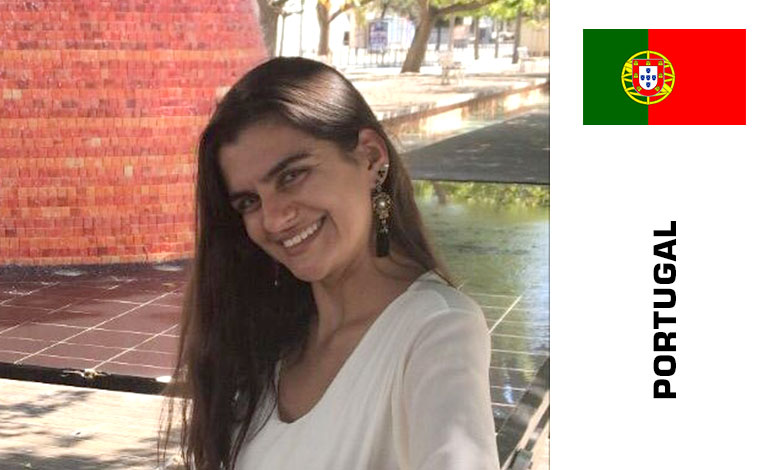 Archaeologist at NOVA FCSH
I have a degree in Archaeology and a minor in General History by NOVA FCSH (2016-2019). During my first academic cycle, I got involved in projects, numerous laboratories and excavation campaigns, an internship at the Ministry of Culture and the first job and responsibilities in a research project in medieval and military archaeology. The Master of Arts in Archaeology (2019-2021) by NOVA FCSH, focuses on the analysis of a military building of Modern Age by the Archaeology of Architecture, its conservation and communication to the public, based on photogrammetry and 3D modeling projects. I have a keen interest in communicating archaeological science and heritage education to the general public.
Session: An Inclusive Archaeology Through Photogrammetry/3D Models
In recent years, new techniques have been used to record architectural and archaeological heritage. The constant advancement of technology has not always been accompanied by heritage-related sciences, whether through older professionals, lack of resources and permissions, or lack of understanding of the usefulness of digital techniques.
It has been through the collaboration of younger professionals and through foreign influences, that in Portugal heritage has been digitized.
I studied an entire fortress using photogrammetry, applicable to so many disciplines such as archaeology of architecture, conservation and restoration, and even engineering. But it is the communication of heritage to the public that photogrammetry and 3D models come to life.
They are an essential tool to connect with younger audiences, people from far away and even a way to compile studies and heritage that is at risk or could be at risk over time. Digitizing heritage is the key to preserving identity, knowledge and memories. In this session we will explore examples in Portugal of how the digital has helped or could have helped preservation and communication to the public.
Additional information and programme of International Conference on Digital Decisions in Cultural & Scientific Heritage – here